Displaying items by tag: TRENDNet
 
 
The launch of the 450Mbps segment of the 802.11n specification was sort of backwards. We saw some of the first routers last year in the September – October time frame. Then at CES we got our first glimpse of one of the new 450Mbps wireless adapters. This was the TRENDNet TEW-687GA that we just finished testing. But we are not going to stop there as we have another 450Mbps adapter from TRENDNet in the lab. This one is more PC specific and connects over USB 2.0. You lose the universal appeal that the 687GA had but gain more on portability. So let's introduce the TRENDNet TEW-684UB 450Mbps Dual Band USB wireless adapter.
One of the nice things about the latest generation of the 802.11 wireless specification (802.11n) is that there is a lot of headroom available in it before there is a need to move to a new generation. When 802.11n first hit the market it was limited to around 150Mbps. This was due to quite a few factors, most notable of these was the use of spatial streams (breaking the signal into separate streams and reassembling them in proper order at the far end. Once this was combined with MIMO (Multiple In Multiple Out) things really took off. Now we are hitting the upper edge of the 802.11n spectrum with the 450Mbps routers and adapters. This new line is getting up there and finally pushing the upper limits of what you can do with this latest revision of the 802.11 protocol. We have another one of TRENDNet's 450Mbps wireless routers in the lab. This time it is the TEW-692GR a 450Mbps concurrent dual band gaming router with a price tag of around $135. So follow along as we find out if this is really worth your time and money.


Home networking is something that everyone knows a little about. Often times what they know is not accurate (to put it nicely). I have heard some of the most bizarre "facts" about home networks, wireless networking and pretty much everything under the sun. We here at DecryptedTech are officially kicking off our networking section with a review of the TRENDNet TEW-687GA; this is a 450Mbps wireless adapter (sort of). We first saw this back at CES when we had our meeting with Zak from TRENDNet. It is a rather large adapter that boasts the full Duplex speed of 450Mbps at a price of $94.99. Let's take a look at this product and talk a little about wireless networking in general.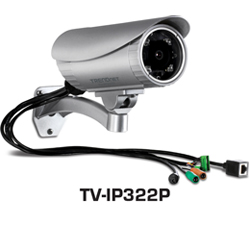 TRENDnet® Megapixel Night Vision Outdoor Camera Now Available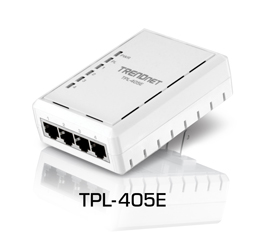 TRENDnet® Demonstrates First 500Mbps Powerline Adapter with Four Integrated Gigabit Ports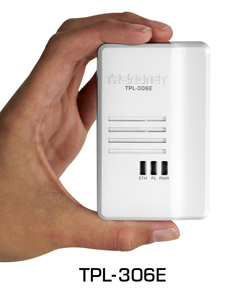 TRENDnet® Launches Compact Powerline Adapter
TORRANCE, Calif. -September 5, 2011- TRENDnet, a best-in-class wired and wireless networking hardware brand, demonstrates today from IFA Berlin the 200Mbps Compact Powerline AV Adapter, model TPL-306E, which connects computers and network enabled devices such as Internet televisions, NVRs, and game consoles to the Internet using existing electrical lines. Its small form factor saves space when plugged into a crowded electrical outlet.