The Box and Goodies -
As you might imagine the PowerSquid did not come in an actual box. Instead it comes in a plastic clamshell style casing that leaves the plug ends dangling down (which helps give the product its name).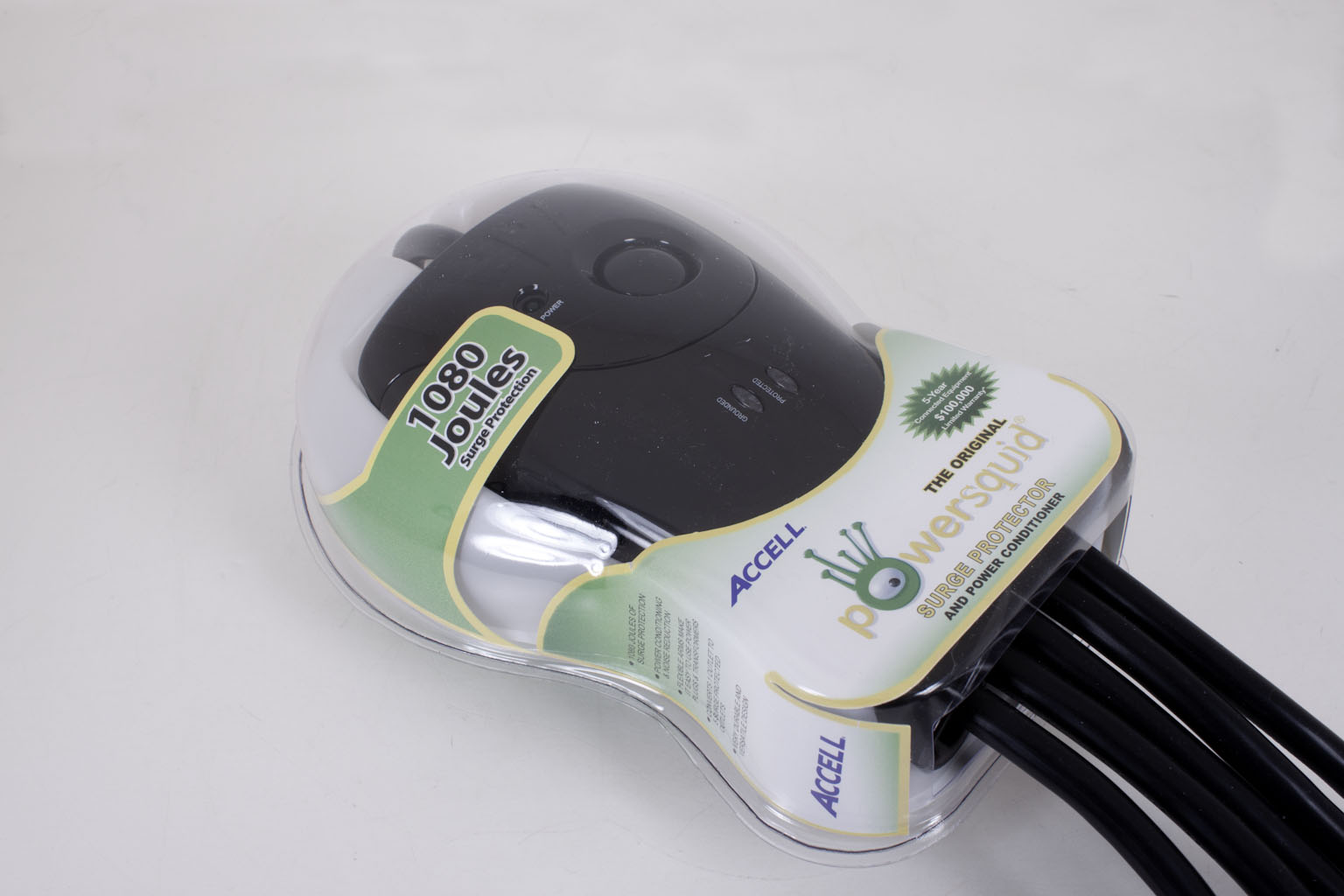 On the front of the packaging Accell has put the rating for the surge protection side in large friendly letters. You get a respectable 1080 Joules [http://en.wikipedia.org/wiki/Joule] of protection in the event of a high-level surge the device will die instead of your hardware.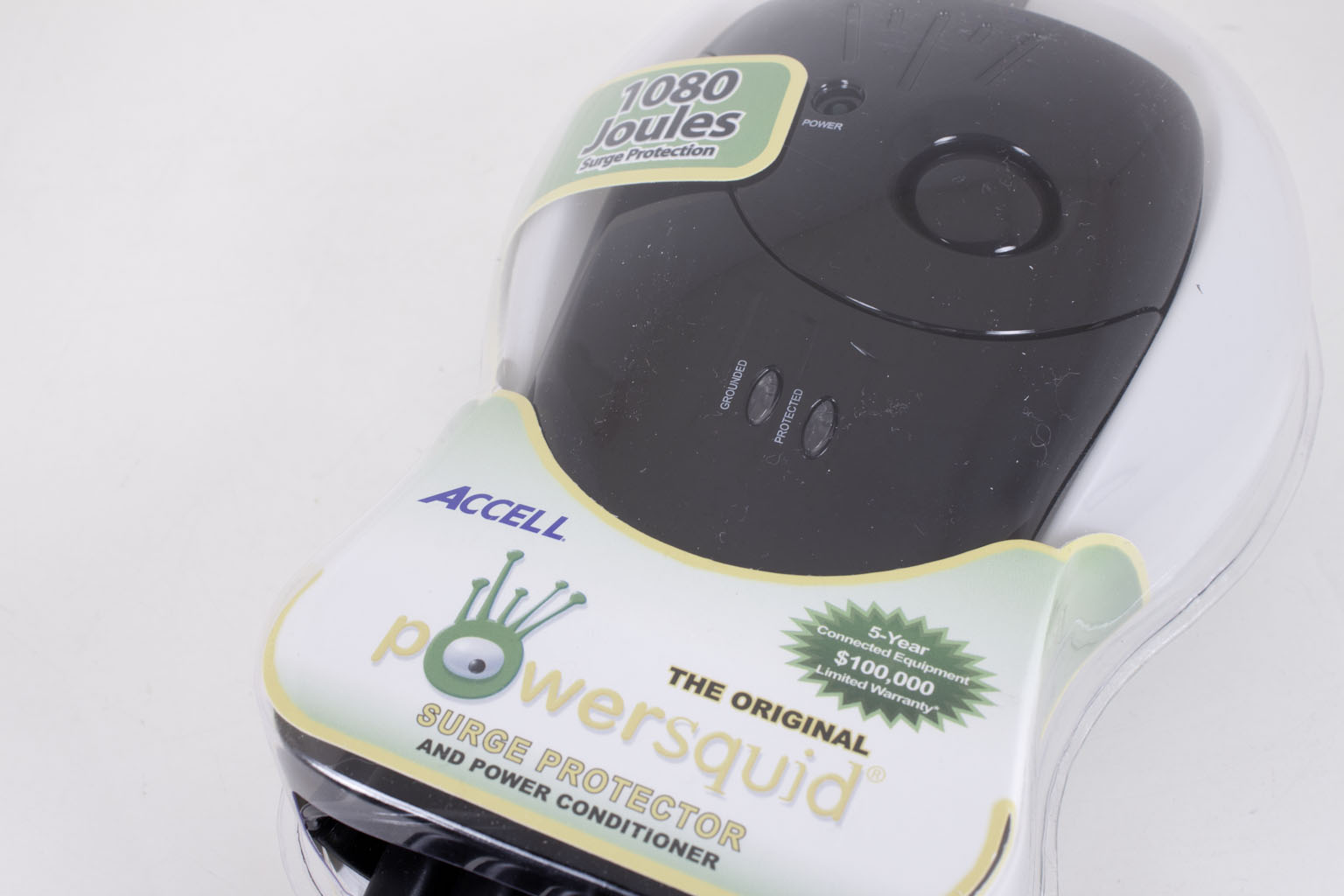 On top of the basic surge protection you also are getting a nice feature that is almost unheard of in power strips or even surge protectors, Accell has built in line conditioning into the PowerSquid. Accell also warrants (limited warranty) up to $100,000 of your hardware in the event of a surge.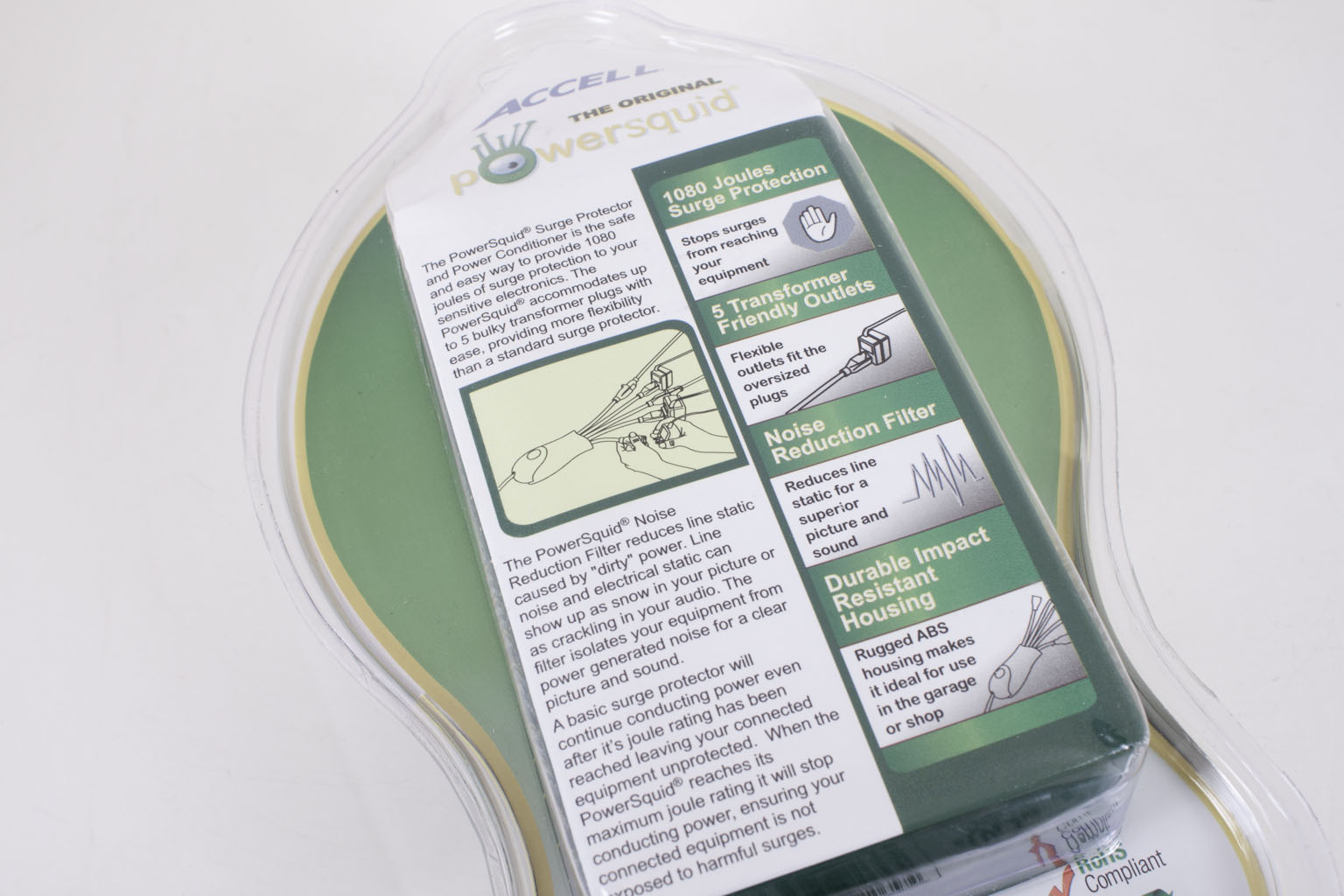 There is really not that much more to the packaging, but then again you would not buy this product for the box it comes in.