The Box and Goodies –
The UltraVideo adapter that we were sent had been used before so our packaging will not be in the same condition as yours. For the most part you will get a plastic package that will give you a good look at the adapter (it is a small device) and also explain most of what you need to know about the product and how it works.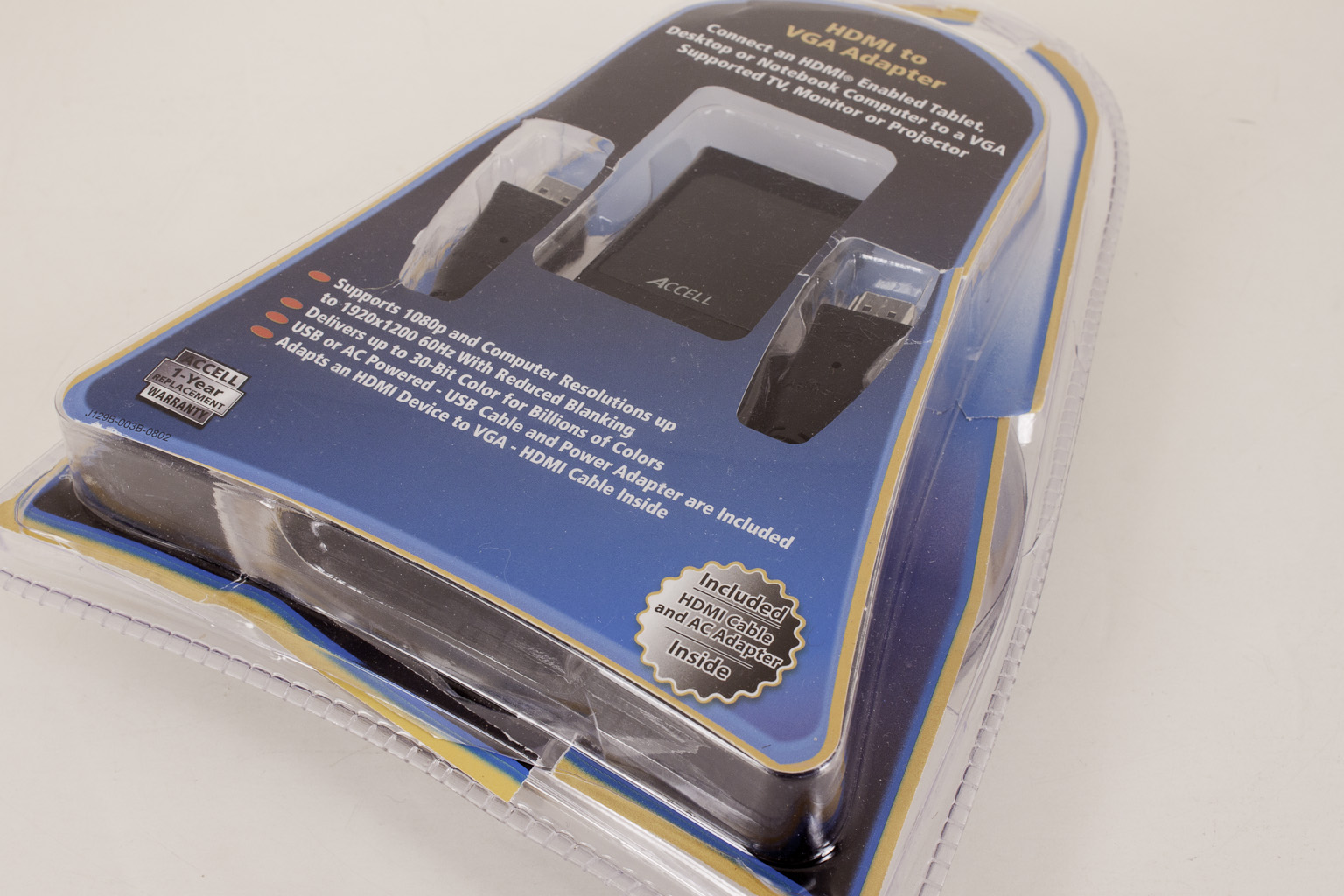 Once you get the packaging open you will find the adapter, a USB cable (for power), and a small HDMI cable. That is really all you need to use this device.