The SP900NS38 256GB -
If you were to look at it for the first time, the M.2 form factor would appear to have been built for much smaller and thinner devices that what we have seen in the past. The design offers the flexibility of additional storage, but still gives you plenty of room for the controller and even cache.  
| | |
| --- | --- |
| | |

With the SP900NS83 you can see the SandForce SF-2281VB4-SPC SATA 3.0 controller which is a very nice although common controller. At first glance there is no cache like we have seen on other M.2 SATA devices, but it is likely that there is some there given the type of drive and the market it is aimed at. We will be able to tell during the testing though. This also plays into the small form factor, it is perfect for systems like the NUC and Brix from Gigabyte.
Flipping the driver over, we find that ADATA has used their own branded flash memory. The node here are 64GB each which gives us the 256GB total raw space of the drive. We have not played around much with ADATA flash memory, but their regular RAM has been solid in our experience so we do not see any reason that it would be any different here.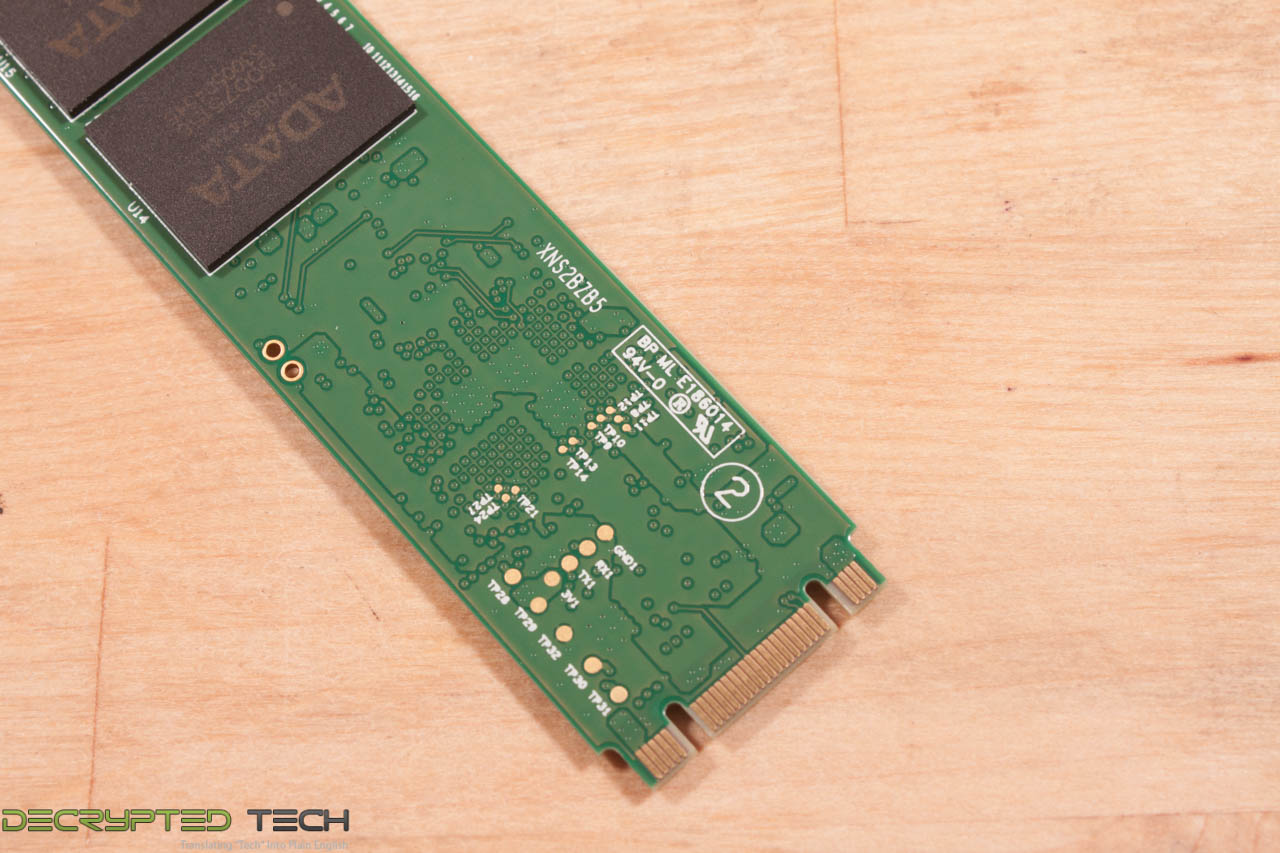 Other than the items above there is really not much more to say about the design, so let's get into the testing part of our review.
Performance -
Testing the performance of a drive of any type is a pain. Sure you can get repeatable numbers using a few of the more readily available testing utilities; HD Tune Pro, Sisoft's SANDRA, and others. For our testing we decided to run HD Tune Pro along with HDTach and PCMark8's storage tests. Between these we felt that we were able to compile a good range of information about the performance of the driver under synthetic workloads. To add to this we did a large disk to disk 30GB file transfer (moving from one SATA 3.0 SSD to the test drive and back) to get a good feel for real world read and write performance. The results are shown below in graph form as well as the actual screen shots of the results.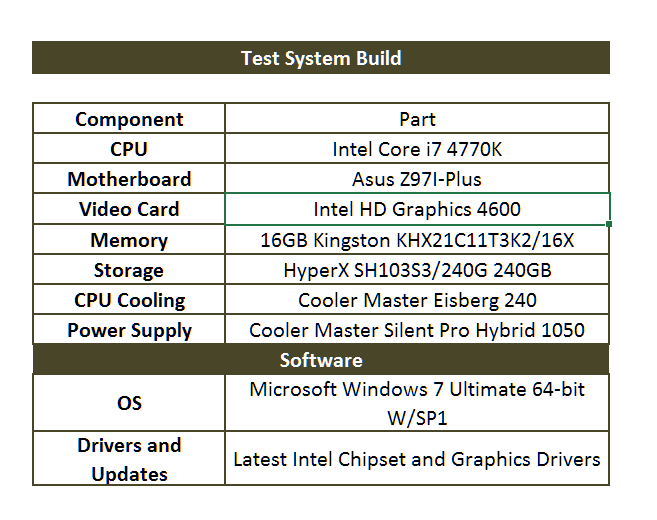 PCMark8 Storage Tests -
PCMark 8 tests are very similar to what we saw in PCMark7, but they appear to give a little more accurate measure of what you might expect in the real world. Our graph does not show that many devices simply because the older ones are no longer available. We will continue to build on our testing group as newer products come out.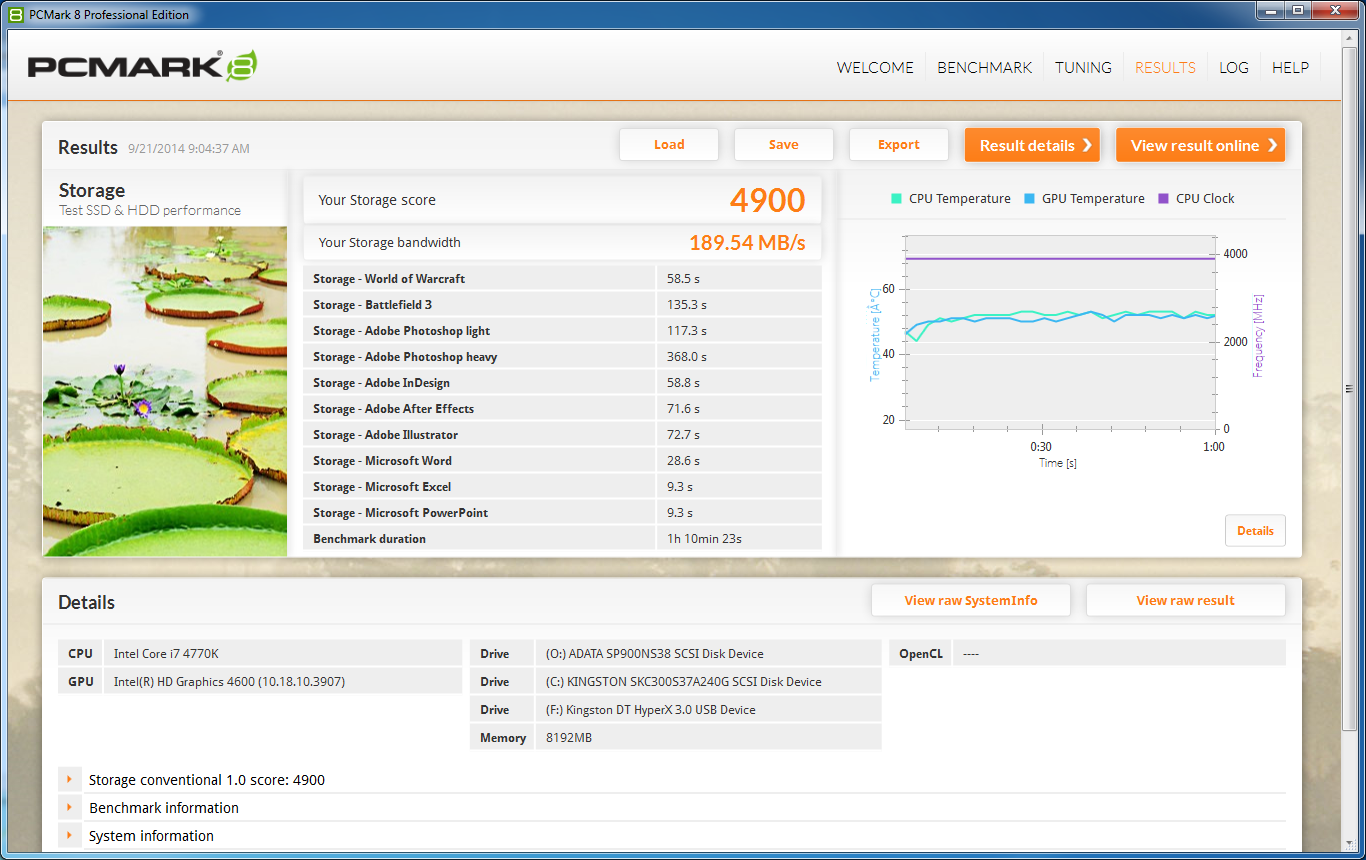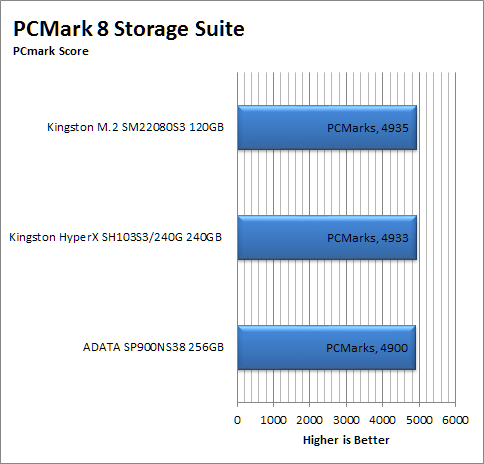 Under PCMark8 we find the ADATA M.2 drive drifting to the back of the testing group. This was not entirely unexpected and the delta is relatively small.  
HDTach  -
HDTach is an older application, but it is also one that we have had good luck with. It follows the same style of testing that we find with PCMark, HDTune and even Atto Diskbench. It reads from the disk to see what the maximum, minimum and average speeds are. We shows the maximum speed in the comparison chart, but you can see more data in the screenshot below.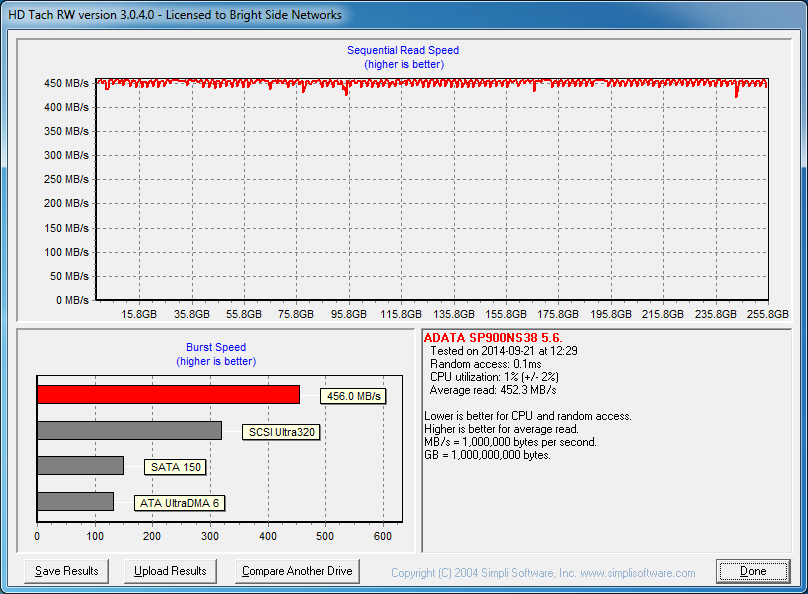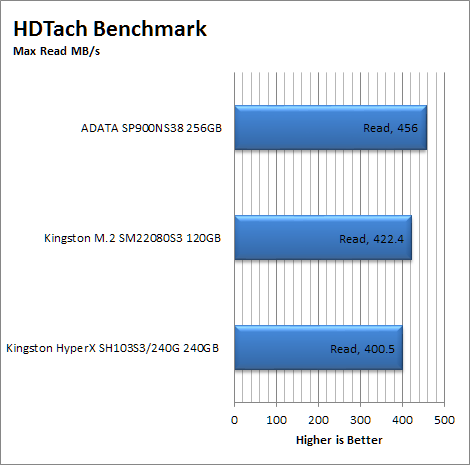 Under the loving attention of HDTach the ADATA M.2 drive pushes its way to the front of the pack with a decent lead of 33.6 MB/s. This will come in handy when you are trying to watch a video file stored or you are loading the textures for the next level on a game. It is not bad at all.
HD Tune Pro 4.6 -
HD Tune Pro is another application that can give you the run down on your HDDs it performs both read and write tests although its write test is destructive and cannot be run on a drive that contains any partition information. For our testing here we ran both the read and write tests and recorded the average transfer rates.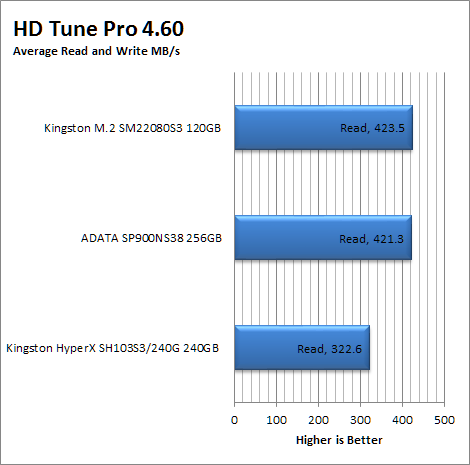 Under HDTune the ADATA is right in line with our other M.2 test candidate. Both perform very well here due to their drive cache. This also puts them squarely in the vertical for HTPCs, media center style devices and any system build with high read access times in mind. The small and thin size makes them perfect for small systems like the Intel NUC and Gigabyte Brix.
Sisfot SANDRA –
Sandra is a multi-function testing a diagnostic tool that we have used to test just about everything from CPUs to USB drives. For testing the SSDs we use the typical physical drive test which gives a good reading of drive performance. It also does not use non-compressible data so we should see a more normal result.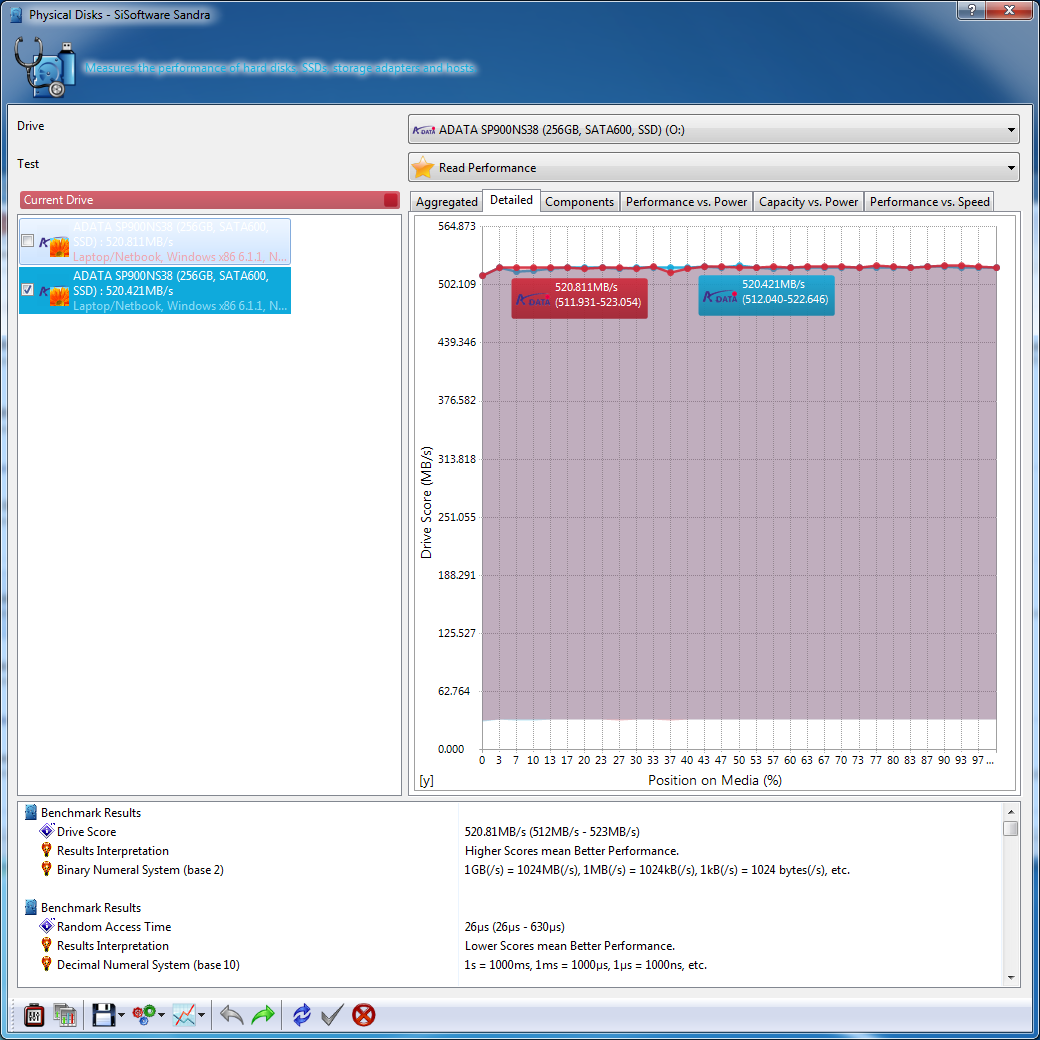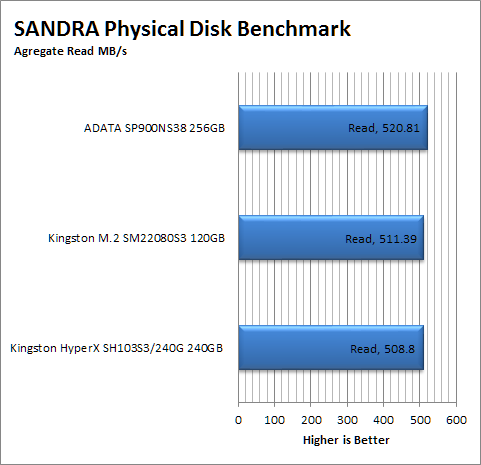 Under the predominantly sequential read tests in SANDRA we find the cache on the ADTA M.2 drive is more than up to the task of giving great performance. This is one of those times when you can see that a manufacturer is working to gear a product's performance to the market that can use it. In many cases the smaller systems are going to be used to stream some sort of data, video, music, logs, firewall information IDP/IDS data etc. Having the higher levels of read performance will improve how these systems work.
Real-World file transfer -
As a final test we took two 7.4GB ISOs and moved them from the main system HDD (a Kingston SH100S3B on the SATA 3.0 Controller) to the target drive. This was timed and the max transfer time was recorded. We also took the time for some subjective testing to see how fast the drives "feel" The scores and our observations are below. For the transfer of 15GB of data from one drive to the other internally it took a little under 90 seconds with an average transfer rate of around 170MB/s not bad at all really.
Value -
Value is another very subjective topic. What is expensive to some might be a deal to others. You can look at this topic in multiple ways. One is raw price and the other is what you get for the money. Each is accurate and both are correct ways to look at price/value. We tend to look at features, performance and real-property when we discuss value. However, we also take into account the raw cash cost of the item. After some searching we were finally able to locate some reliable pricing information for the ADATA SP900NS83. For the 256GB flavor you can expect to pay around $135. This price drops down to $80 for the $128GB version and jumps to about $400 for the 512GB one. These prices are not the best on the market, but they are not too far out of line with the capacity and performance you get with them.
Conclusion -
Now that SSDs are no longer new storage devices are not what you would exactly call "sexy" just about everyone that is building a system is moving to some sort of solid state storage. With the introduction of much smaller and tailored SSDs including SATA Express and M.2 things are getting back to being sexier. The ADATA SP900NS83 is one of those devices that is helping. After seeing what this drive can do on a Mini-ITX board like the Asus Z97-I Plus would seriously consider a build with one of these as the boot drive and dump everything else into slower storage. The performance you get is excellent for launching applications and streaming data to you and the capacity/price is solid. If you are thinking of building an SFF system and are looking for some small fast energy efficient storage, the ADATA SP900NS83 256GB M.2 drive would be a very solid choice.
Tell us what you think in our Forum