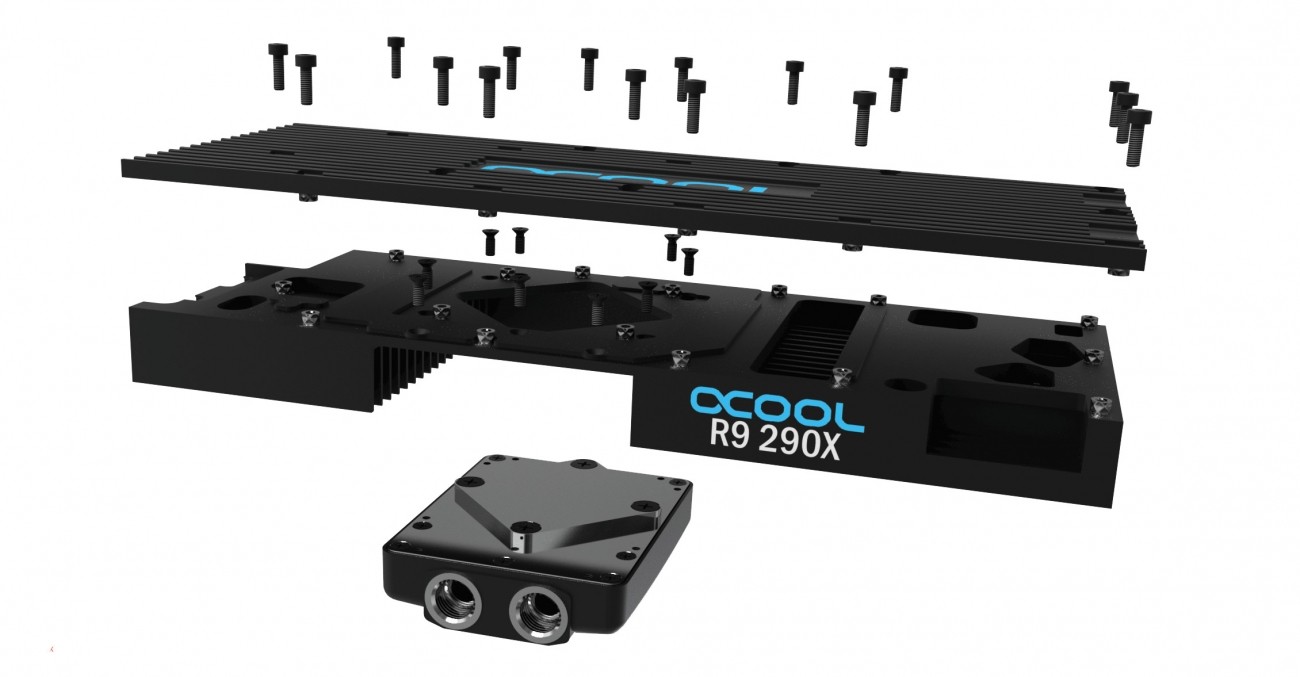 The new cooler setup includes the three parts shown above.  The water block is made to cool not only the GPU but also a custom aluminum mid-plate made to fit your specific card.  Note that the water is completely contained within this block and does not come in contact with aluminum at any point.  The system also comes with a custom back plate at no additional charge.  
One of the best parts of this system is that the central block and back plate are parts of the modular whole, so if a different card is purchased only the center aluminum plate will have to be replaced.   Should the standards remain this could save the water-cooling enthusiast a lot of money over time.
Alphacool will be starting the new set with cooler plates for Nvidia 7XX and AMD 2XX cards.  Prices are not set yet in the North American market, but we're told that cooling sets for Nvidia 750 Ti reference cards will be available at launch for 59€ in Europe, and a Titan Black version for 79€.  
If you have a non-reference card and would like a cooler to fit, you can send your card to Alphacool and they will scan the card with 3D scanners and add the file to their library.  As they are actively attempting to increase their library of non-reference files, Alphacool is currently providing a free cooling set for these GPUs that are sent to them, within limitations.  Anyone interested in partaking in this offer is urged to contact their local Alphacool retailer or Alphacool directly at www.Alphacool.com.

Tell us what you think in our Forum