The Packaging and Stuff -
The Choiix Comforter does not look like a PC accessory. It comes in a clear plastic bag which has a cardboard insert to provide you with information about the product. The images visible on the front will give you an idea about what I was talking about. They are of people using this in very relaxed settings; no one is wearing shoes and the colors are muted. This is not a high-stress work product. Outside of these images you do get some specifics on the "back" of the wrap.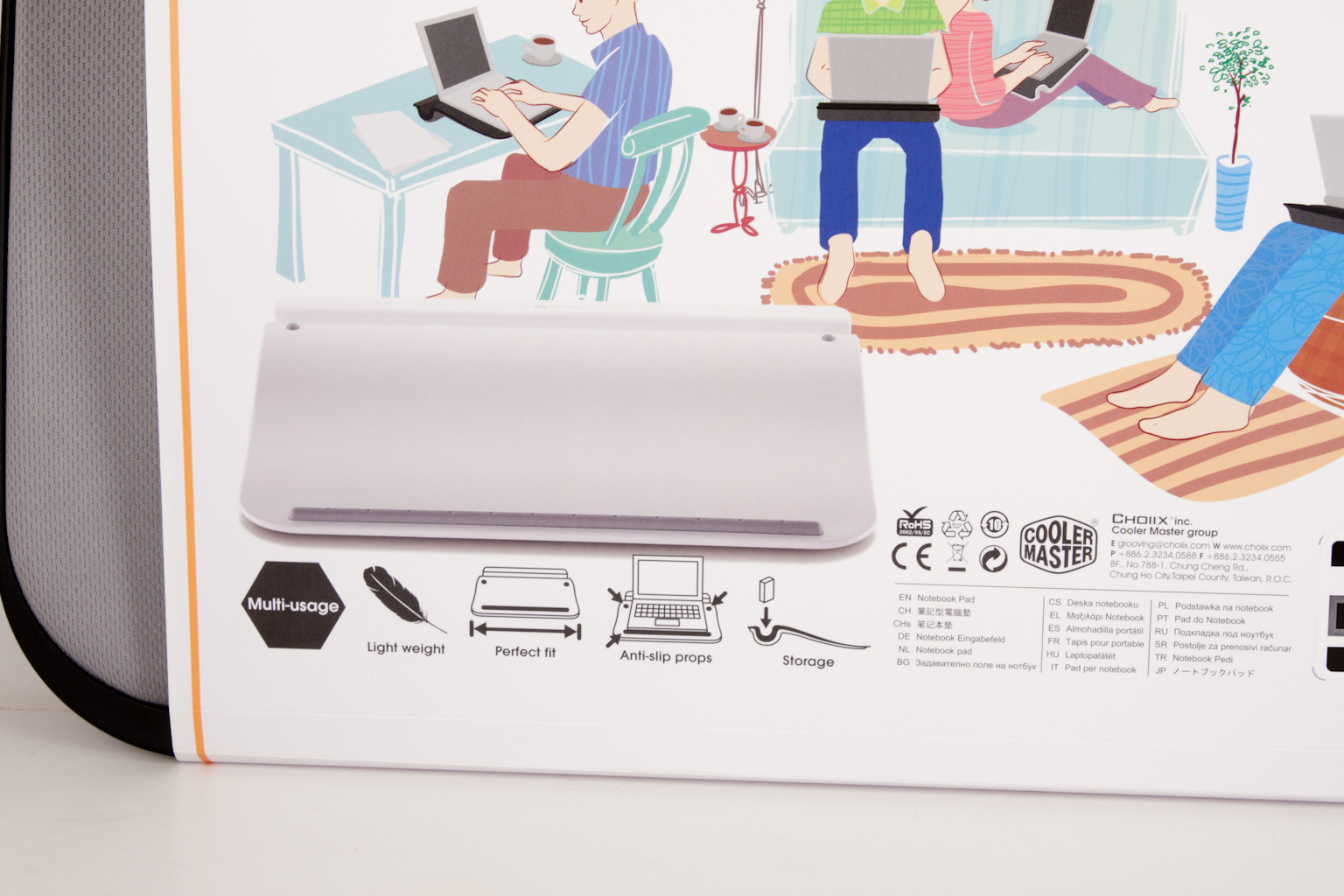 After pulling the plastic bag off, we found that the cardboard wrap-around has a tab at the top making it suitable for hanging on a peg at a store.
It is a very simple and subtle method for packaging this product. It almost comes off as a piece of living room or bedroom accessory and not one for a computer.
The Comforter Lapdesk -
The Comforter is an odd looking product. Its usage is obvious and can be gleaned from the packaging anyway. The thing that makes it so odd is the curvature and the scoop at the top. The top of the Comforter is made of a hard plastic and has a raised rubber bumper at the foot (along with two spots at the top. The ridge is to help keep your laptop (or netbook) in place while using the Comforter.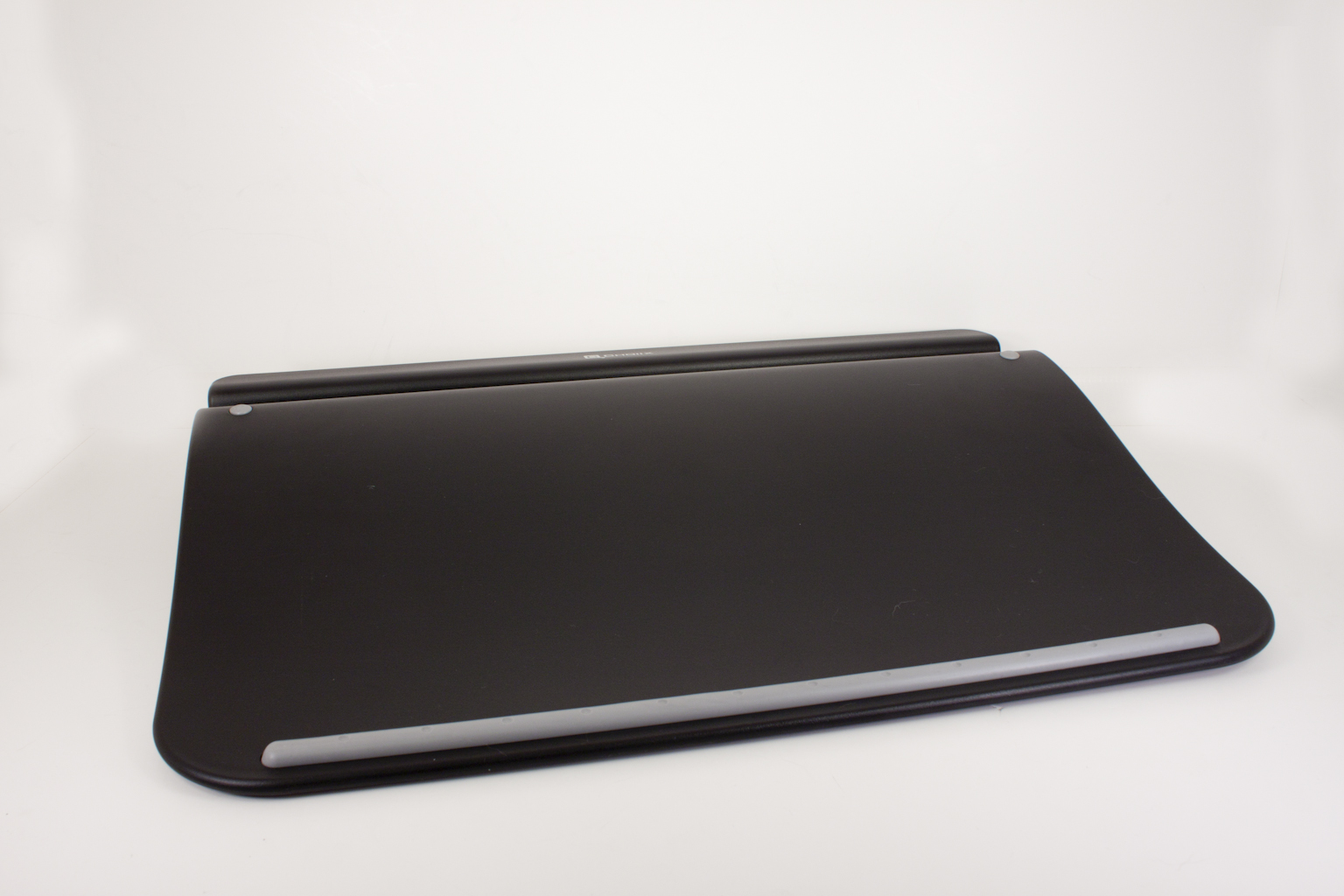 The upper scoop, while odd looking is actually very handy. You can drop your power brick back here (if you are close enough to a power source. You can also use this to store any number of items that you may want to use while mobile; we put our Seagate PS-110 external HDD back here along with an Asus External USB DVD-ROM.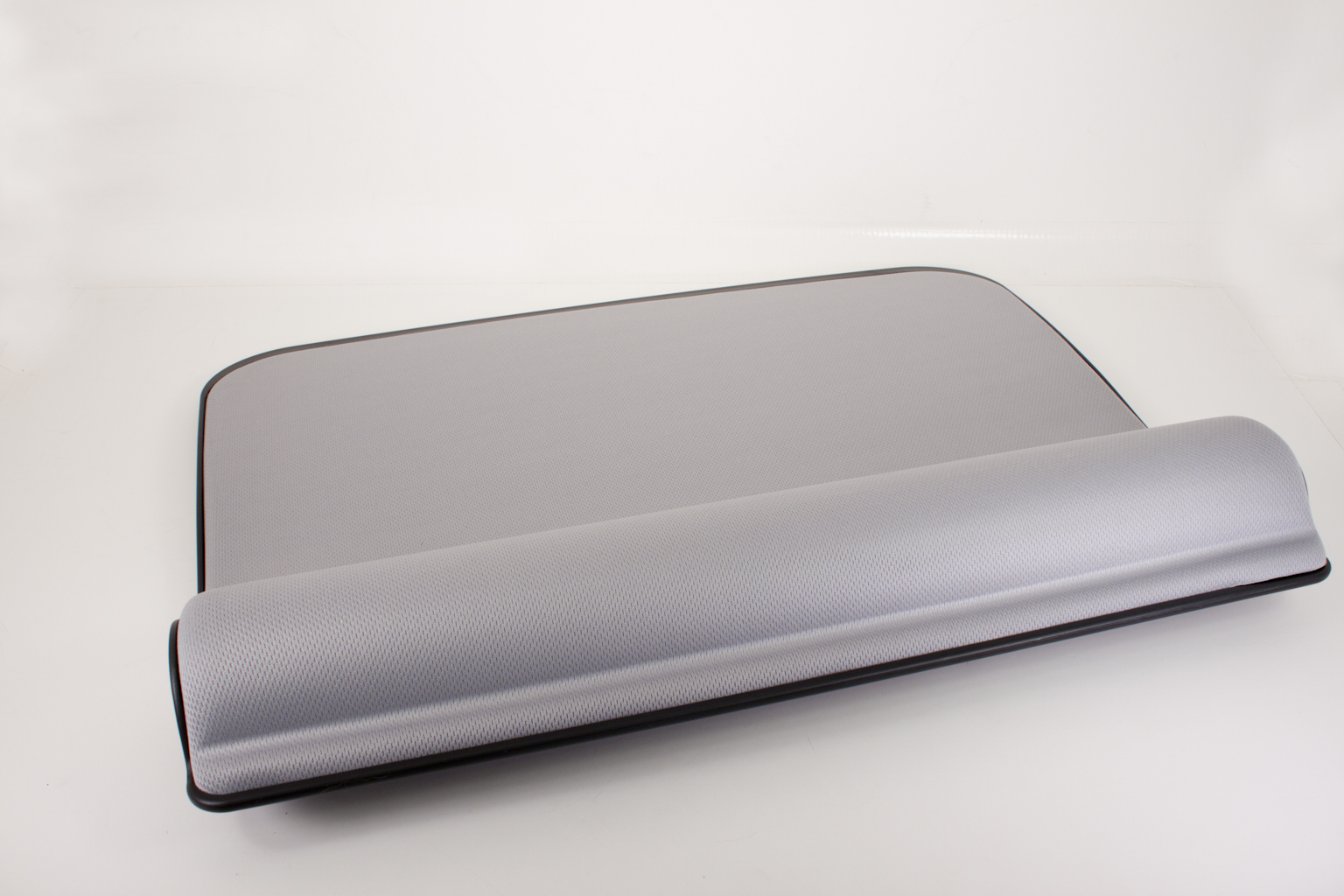 Flipping the Comforter over on its back we see that it has a cloth covered pad. This is to keep the weight off of your knees but also helps to keep the heat off of your legs as well.  According to Choiix you can also use this side as to hold your laptop if you have your knees drawn up toward your chest. The scoop (now a hump) keeps the laptop from sliding down when in this position.
There really is not much more to it to be honest, below are the specs right from Choiix's site. You can also catch another glimpse of the "lifestyle" theme we were talking about.