Reading time is around minutes.
The Box and Goodies -
Gigabyte has moved to a much cleaner look than what we have seen in the past. The stark white outside with the simple 3D wireframe box is quite nice looking.
The back gets a little more complex, but then again it has a lot to try and show you in limited space.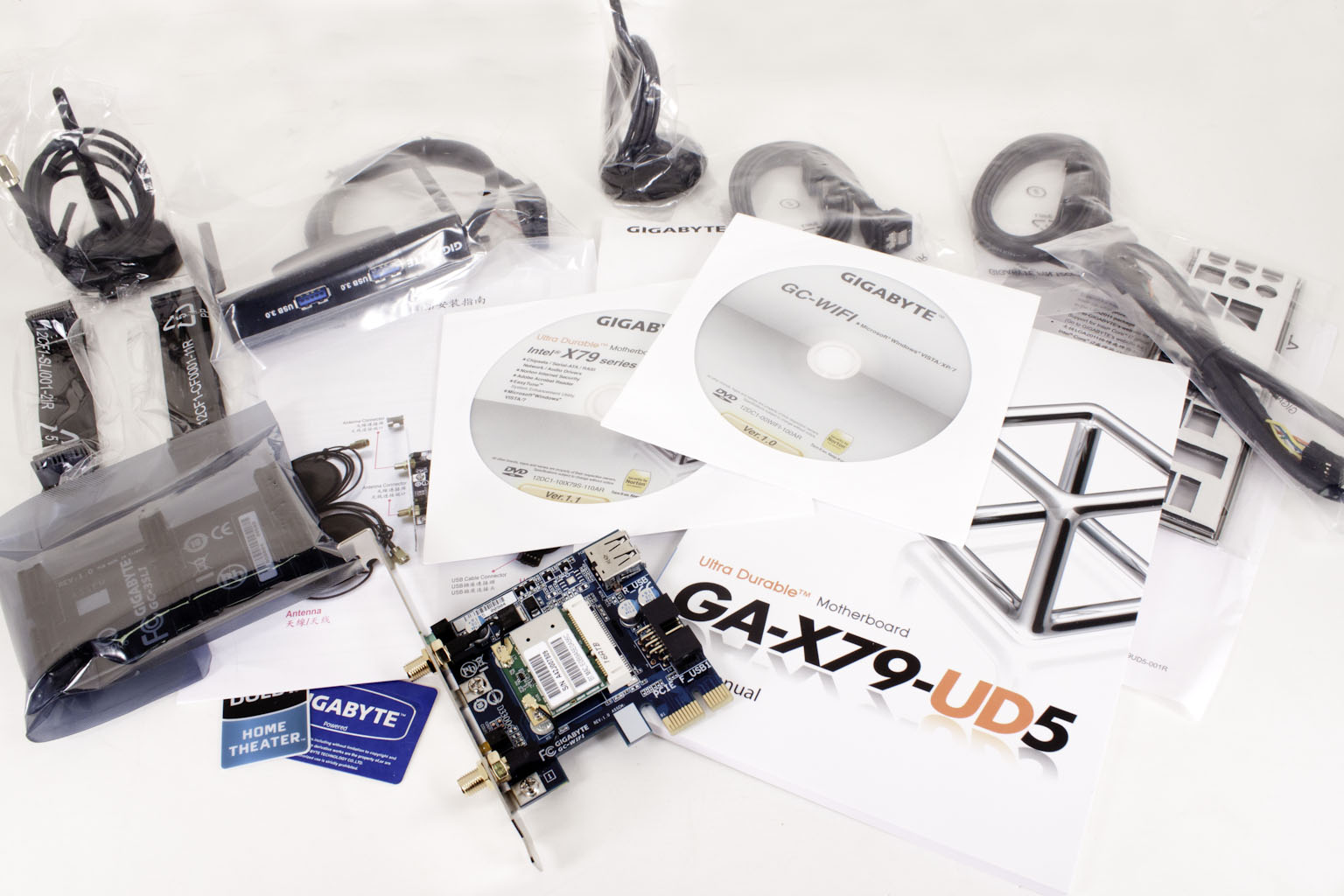 Gigabyte also offers you a ton of goodies inside the box including a USB 3.0 front panel box and PCIe x1 wireless adapter with Bluetooth 4.0. The antennas leave a little to be desired, but at least there are two meaning you should be able to get decent real-world speeds on this.