So you can imagine that we were excited about Currents when Google made the announcement. A newsstand application that was multi-platform could only be good. We dived right in and looked into what it would take to be added to Currents. We found out that there was not a contact point or a request list, but we were able to create our own page with the content that we wanted and publish that out to any devices (iOS, or Android) that Currents was installed on.

We dove right in,… well we tried. The problem is that Currents Publisher page will only work with Google Chrome. As we are not fans of Google's browser we had to come up with a way around this necessity. We opted for a virtual machine that would allow us to install Chrome, but not affect our running desktop.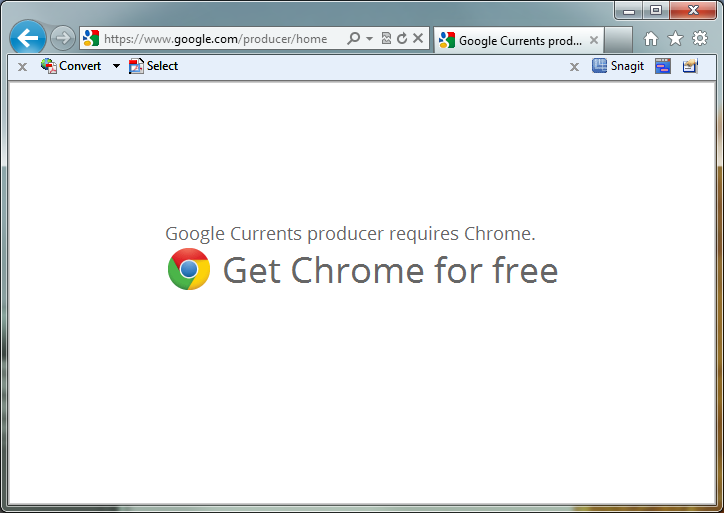 After we got around this obstacle we were able to get things running fairly quickly. All we needed was a couple of RSS feed links (one for the main site and one for the forum) plus a link to our YouTube account and we were good to go. At least we thought we were. We did have to verify that the content was ours and not "borrowed" from another site. Once that was done we happily picked up our Transformer Tablet and grabbed Currents from the market.
| | |
| --- | --- |
| | |
However, there were problems right from the start. The first issue was that we were limited to a one hour refresh from the Google servers. Now as most of you know in the span of an hour a lot can change in the tech world so we were actually sort of shocked that the delay was that long on the back end.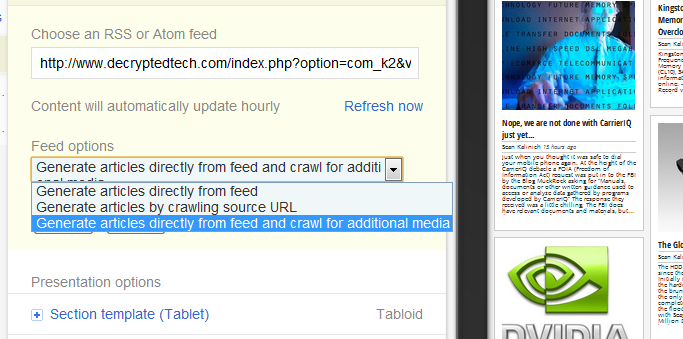 But that is not the worst of it. The application itself has sync issues as well. We found that the shortest interval that you can have this sync in the background is six hours! Six hours is a very long time to have to wait on updates. Yes you can sync when you open the application, but it takes time for them to display and in some cases you do not see it refresh properly. This means you are likely to miss an article or post.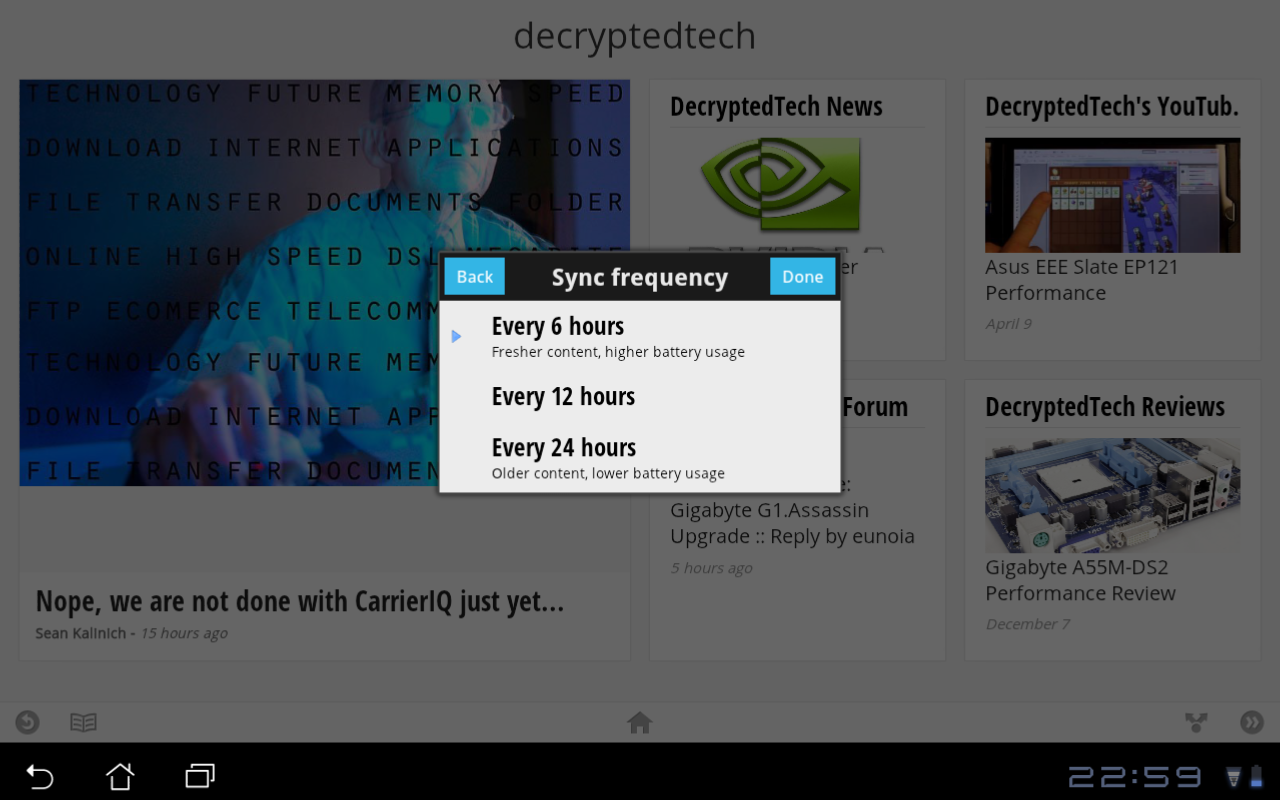 Google has some work to do on this application if they really want to compete with Flipboard. The latter's interface is smooth and clean the user experience is great. Meanwhile Currents is a waiting game with a slightly dingy UI (look at it and you will see what I mean). This is compounded by the fact that its RSS reader seems to skip over articles, posts and links at random. We have noticed that more than one article is just not visible on Currents but it shows in both our Atom and RRS2.0 feed link.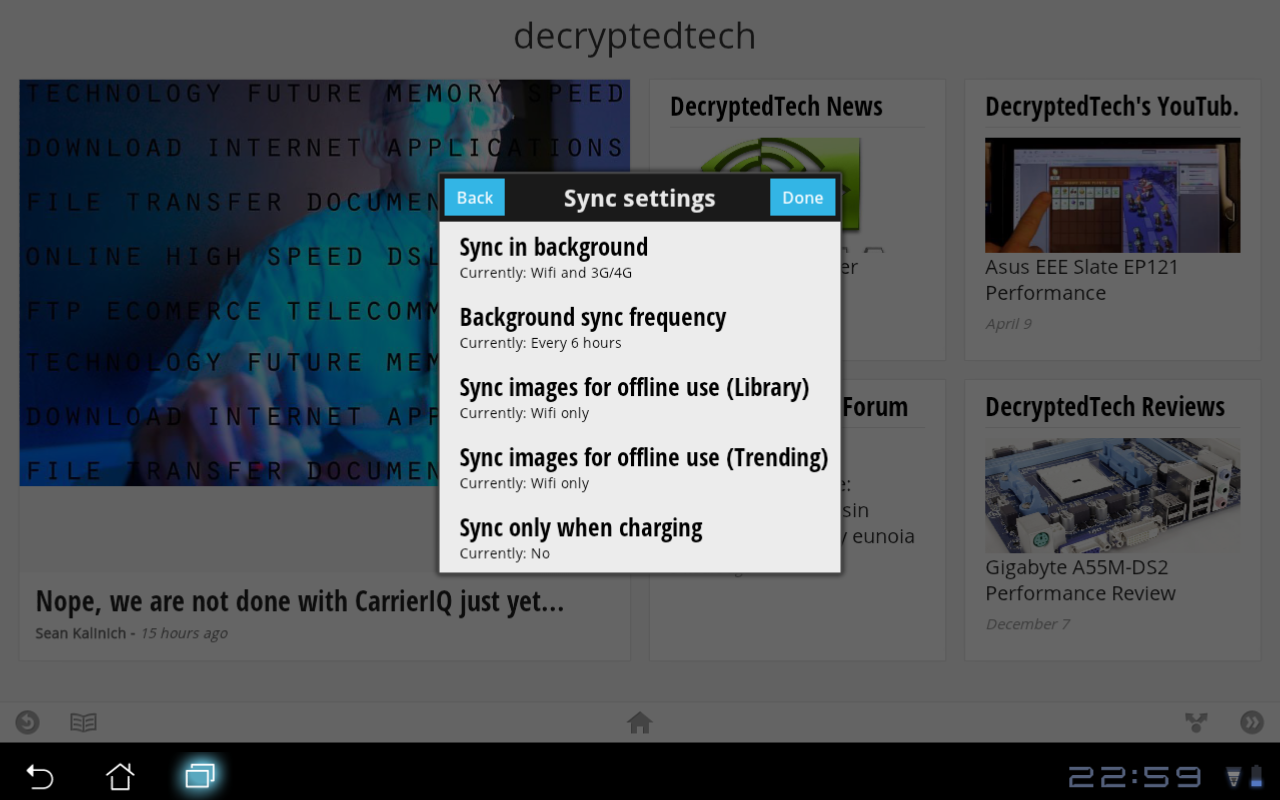 Discuss this in our Forum