The last time I saw In Win at CES was 2012, and their display was filled with cases, from the smaller Dragon Slayer to its big brothers the full-tower Dragon Rider, the Maelstrom and the Ironclad.  There were others I can't recall but they were many and varied.  This year there were only four on display, but they were amazing by comparison.  
Its clear that In Win has taken a completely different direction in their case design since then.  Gone is the black plastic and mesh panels, the rugged styling of the Ironclad and the Buc.  Today's offerings from In Win are all about sleek and graceful, all about beauty and elegance.  I've put together a list of the chassis I was able to put my fingerprints all over.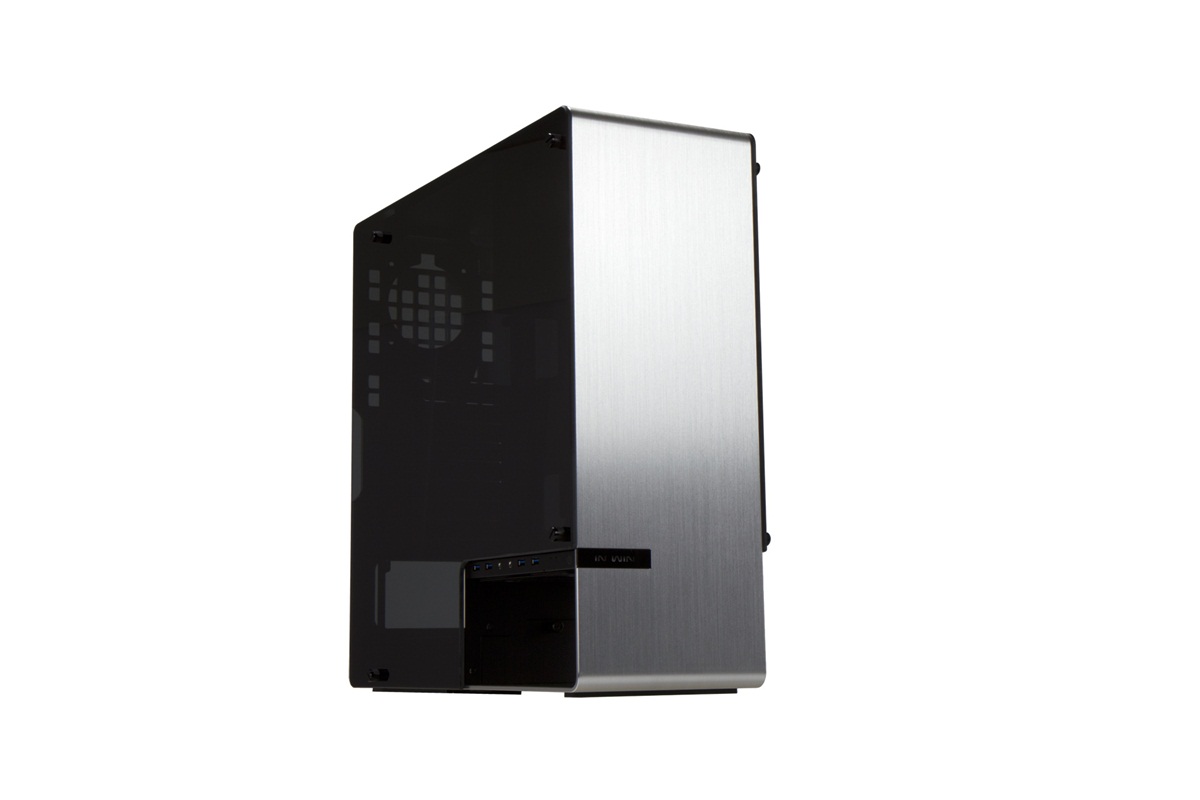 The 904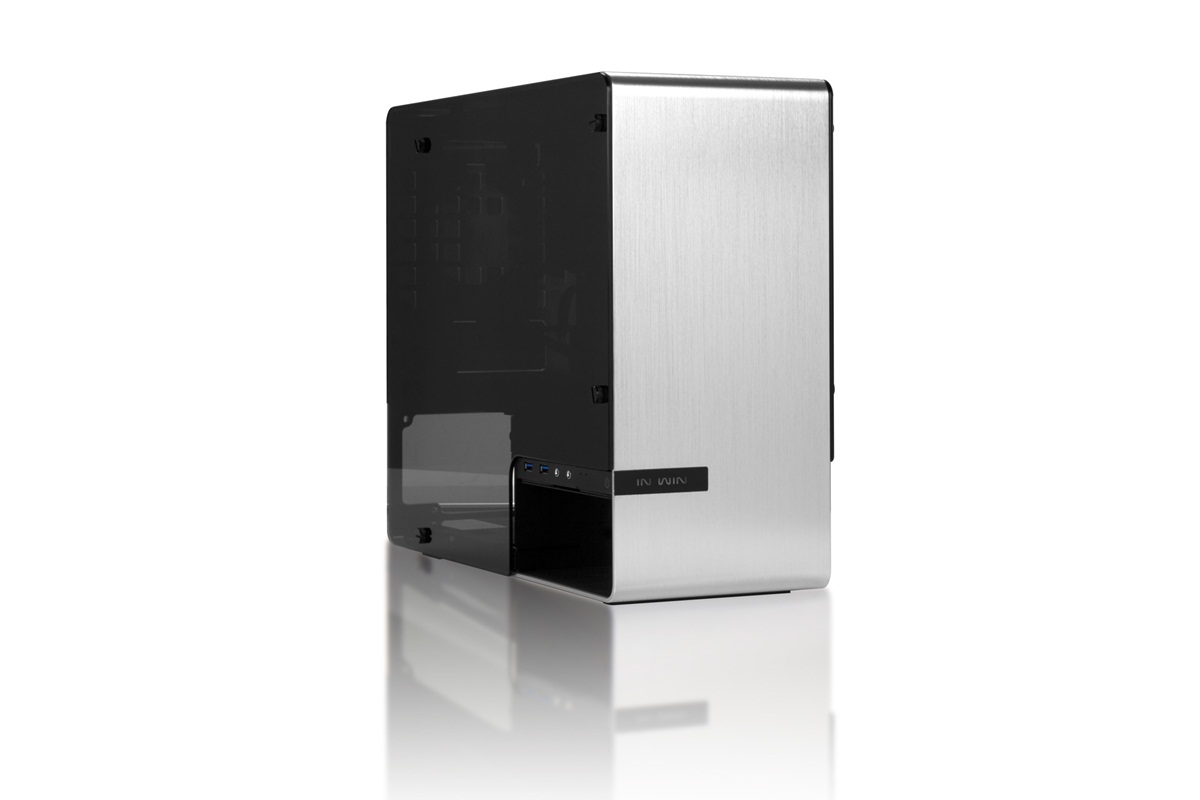 The 901
The 904 has been seen before this year's CES, though it hasn't been out in the wild for very long.  The 901 is the smaller version of the same case, and was shown for the first time here.  Both are very minimalist designs with both side panels being entirely made of tempered glass, and the optical drive being hidden in the eye-catching gap at the bottom of the case.  While they are beautiful, and lend themselves very well to interior lighting, the very transparency that makes them beautiful is liable to be a cable management nightmare.  No hiding anything here!
The 707
The 707 is a completely different story.  Still very minimalist and clean in appearance, the exterior of the 707 is done completely in brushed aluminum, with diamond-cut edges that really do sparkle under spotlights.  The front door is a solid slab of the same material, and swings open to reveal the functional front of the machine.  Even the raised panel on the top, obviously an example of function over form, seems perfectly in place here.  A beautiful, imposing full-tower case.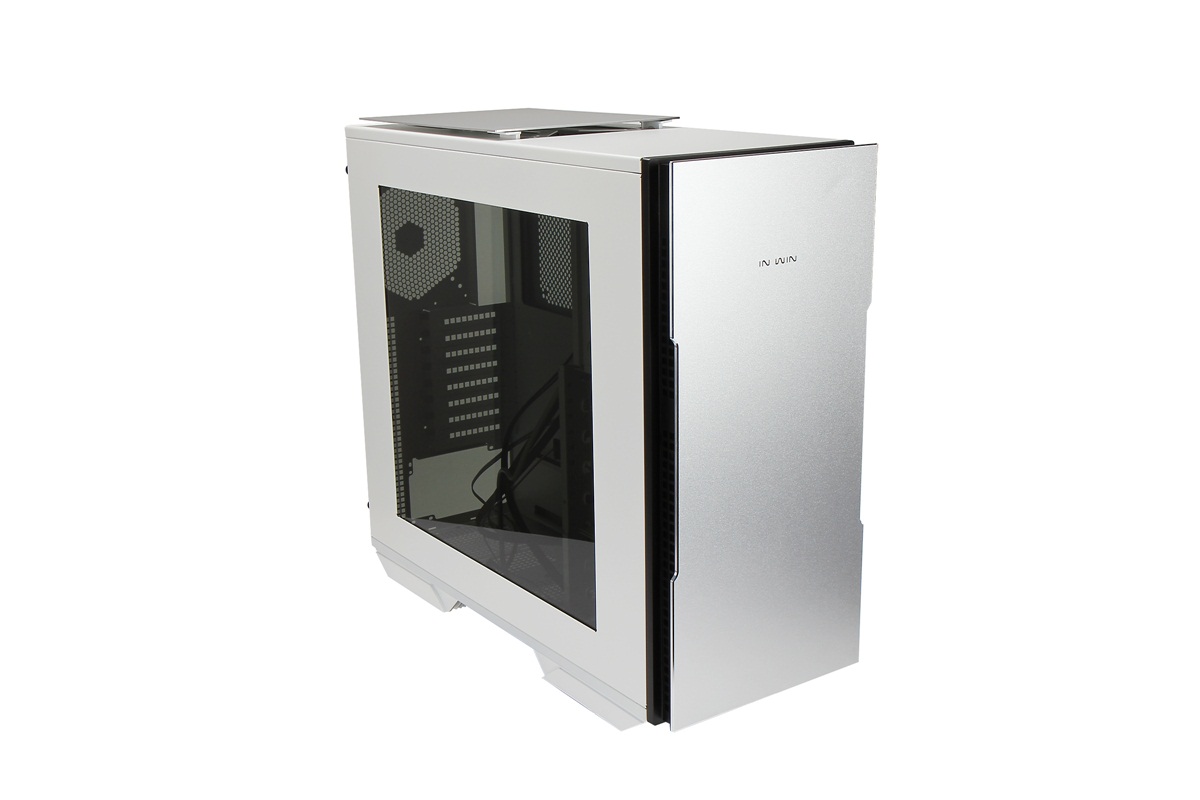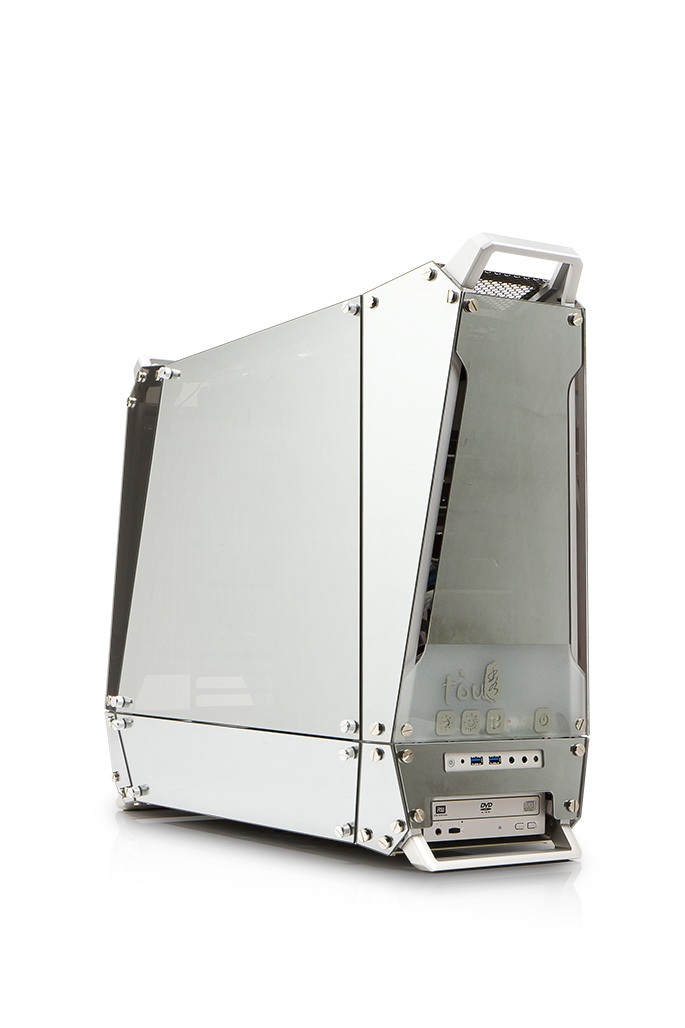 The Tou
The Tou is frankly like nothing I've seen before.   An asymmetrical structure of aluminum and a very interesting mirrored semi-opaque glass, the Tou will stand out in any room, in any setting.  It really does scream at you to look at it, to touch it, to wonder about it.  It has capacitive glass touch panel control at the bottom of the front panel for control of power, fan speed and lighting, and to be honest nothing more I can say would do any good.  It is one in a long line of love-it-or-hate it cases from In-Win, and I think it will be at the top (or the bottom) of the heap either way.  
As I said, there weren't nearly as many cases on display by In-Win this time around, but what they have is amazing.  I'd say the people at the display area stayed busy keeping the fingerprints (and drool) off of them during the show.
What do you think of In Win's new designs? Tell us in our Forum