The Box and Goodies -
There really is not a box here to talk about. The packaging is a plastic blister pack. Kingston has put Rex in the left side of the backing (in case you needed more brand recognition). The name and purpose of the MobileLite G3 is plain to see as well. One important item on the front that is just visible in the shot below is the 2-year warranty. We also have included in the picture the Ultimate XX 233X 16GB SDHC card that we used for the majority of our testing.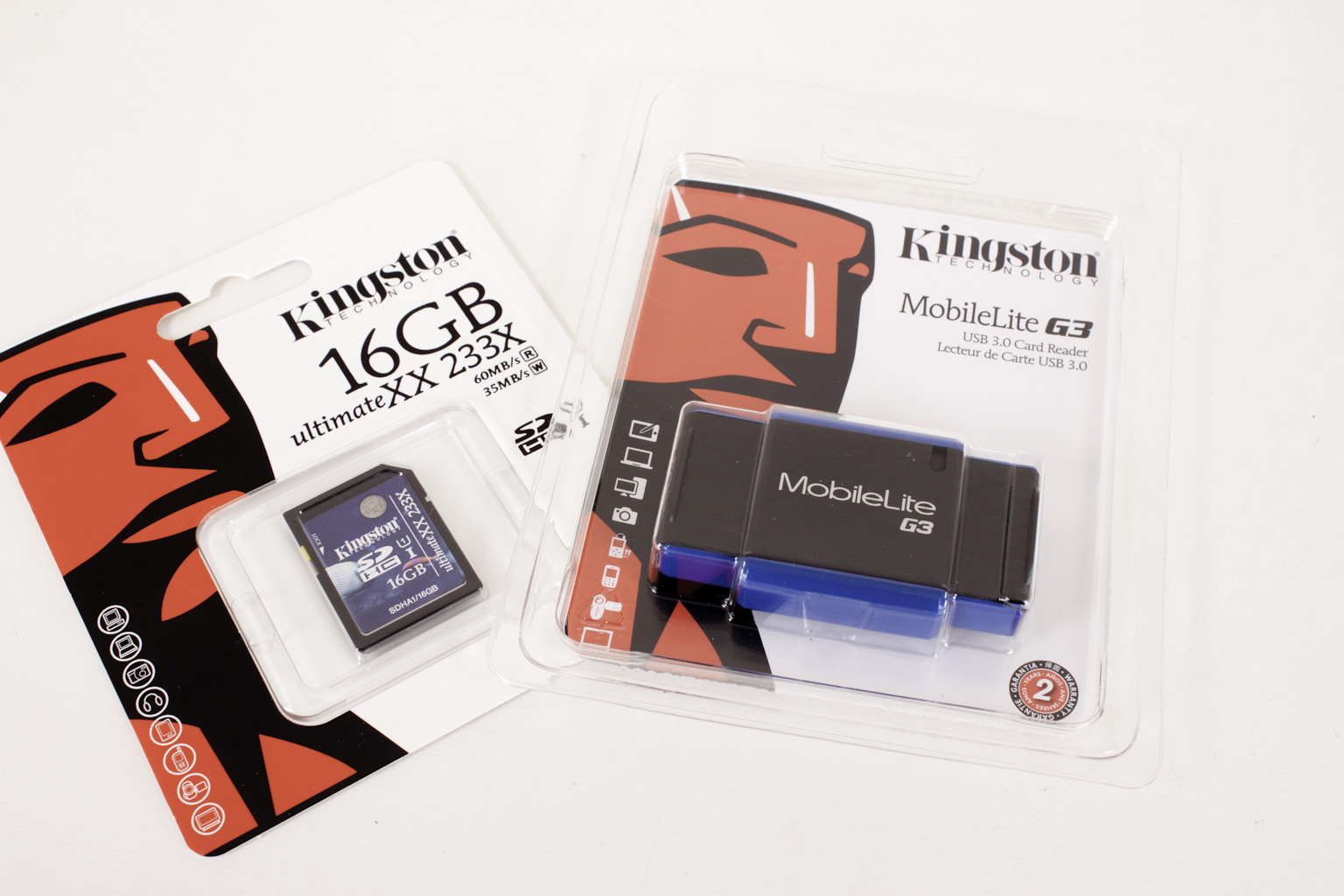 The back is nothing special and other than an interesting diagram showing how to use the MobileLite G3 there not much to talk about.