The Box and Goodies -
The box that the Lenovo dock came in was unfortunately covered with the shipping label envelope. Removing it was tricky and still left a ton of residue on it. Even with this you can get a good idea of what it looks like, in a word; boring. I was more than a little disappointed by the box. It has a decent picture of the dock and a diagram that shows you, in very basic terms, what you can do with it. However, the boring orange and white colors really make this hard to get excited about.


The back is much more wordy and really does little for us. It is like Lenovo expects you to already know you want this so why put in the effort. Of course sites like ours help with this too.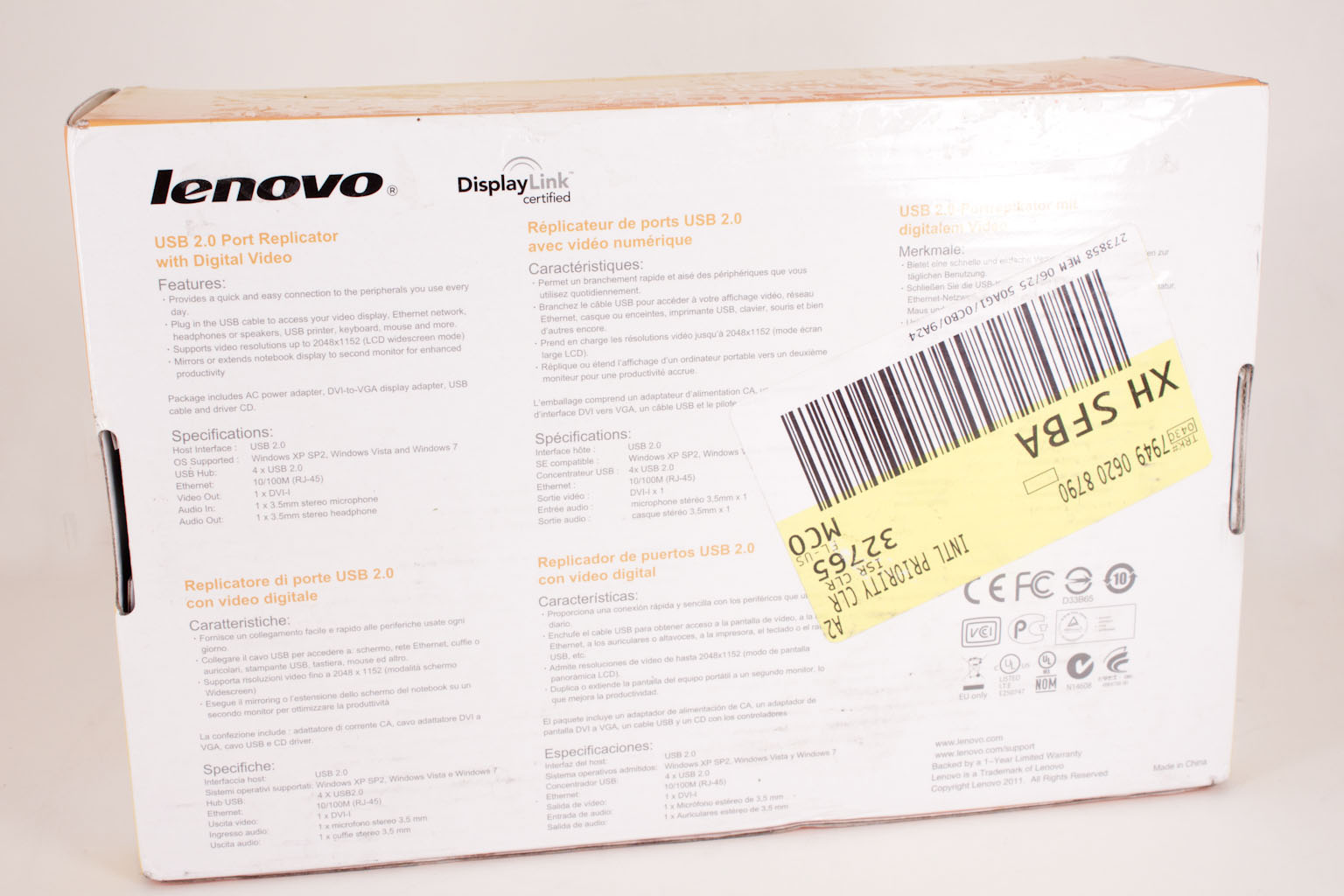 Inside the box in a recycled cardboard insert is everything you need to get connected and running. Notice that there is no drivers DVD-ROM. This is because you will always want to head to DisplayLink's website and grab the latest one.