Reading time is around minutes.
The Box and Goodies -
The box that the K750 comes in looks like most other keyboard boxes. It is long flat and as is typical it has a picture of the Keyboard right on the front. In other words it is boring. The only thing that makes this product stand out is the solar tag on the front.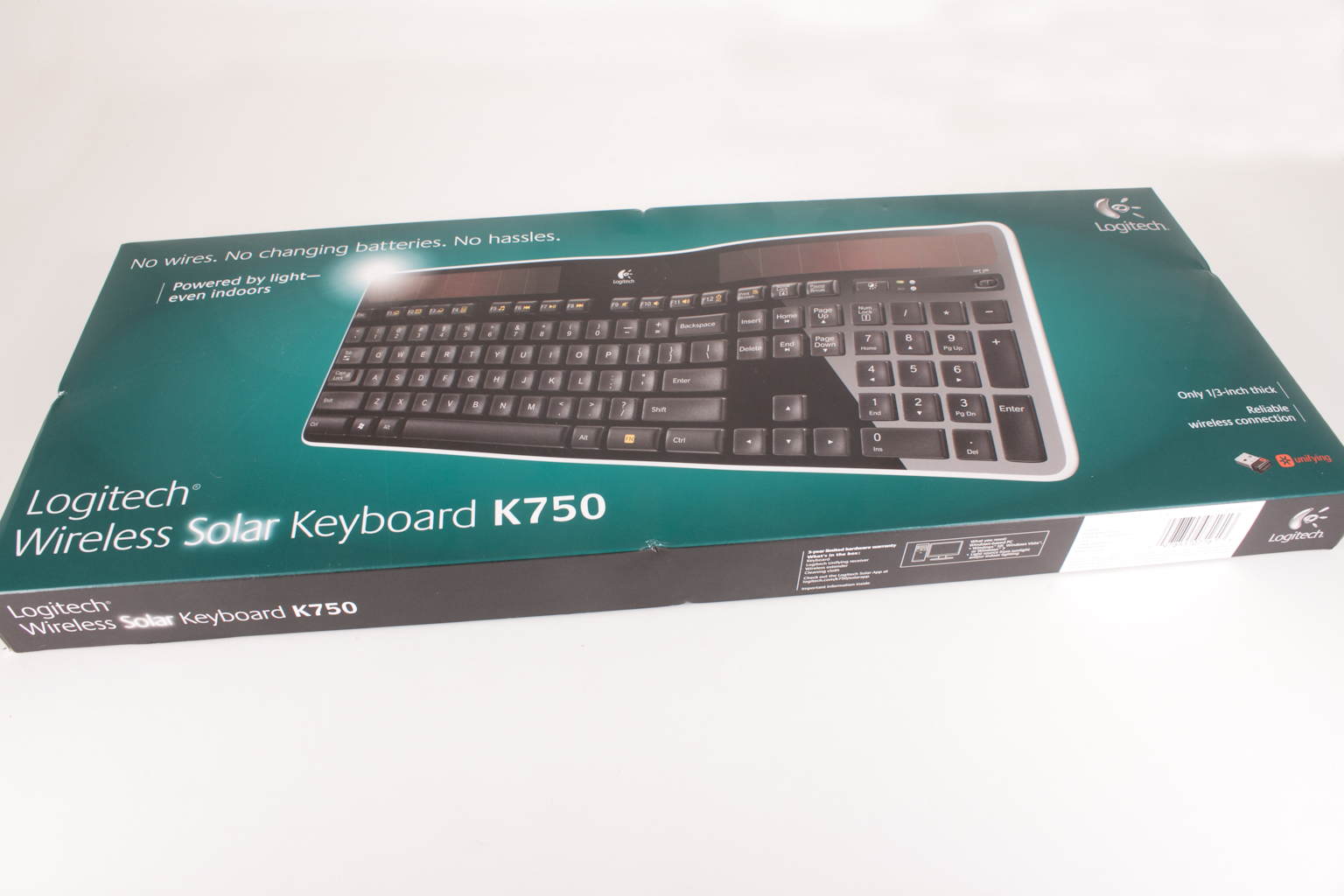 The back of the box is much more interesting and offers significantly more information on what the K750 is capable of. One of my concerns when I picked the K750 up was that it was going have to have a strong light source in order to keep a charge. The back of the box had something that had me less worried; according to the box information it can charge from natural sunlight or from artificial light and the battery can maintain a charge for an estimated three months in total darkness.
Besides that bit of information we find out that Logitech is supplying you with a wireless receiver that can work with other Logitech devices meaning that you do not have to use multiple wireless dongles to keep everything running.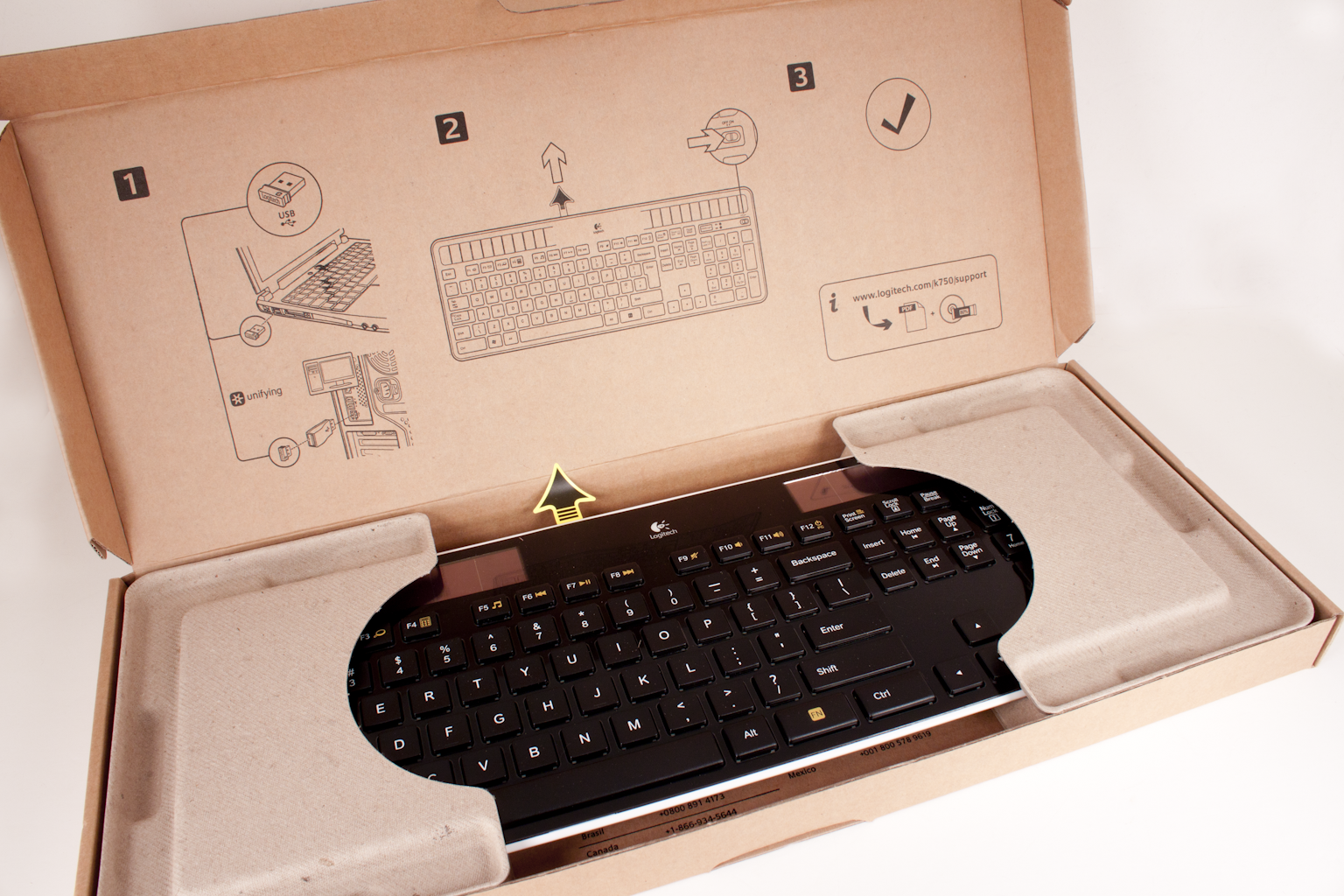 Inside the box we find that the K750 is wrapped in recycled cardboard and almost no plastic. The only plastic in the box is the covering that protects the glossy surface of the K750. Not a bad start on going green for this product. Inside one of the end caps we find a cleaning cloth and the miniature wireless dongle. For those that want to use this with a desktop Logitech has also provided and extender to make sure that the receiver is far enough away from the case to get a signal. Curiously enough there is no CD or DVD rom with setup files. I guess we will find out more on that later.