The Box and Goodies -
The box the PBO alpine comes in is pretty small when we first saw it we were a little surprised as most other media players we have tinkered with had much larger boxes. Still reducing the packaging can help shave off some money when you deal with thousands of units.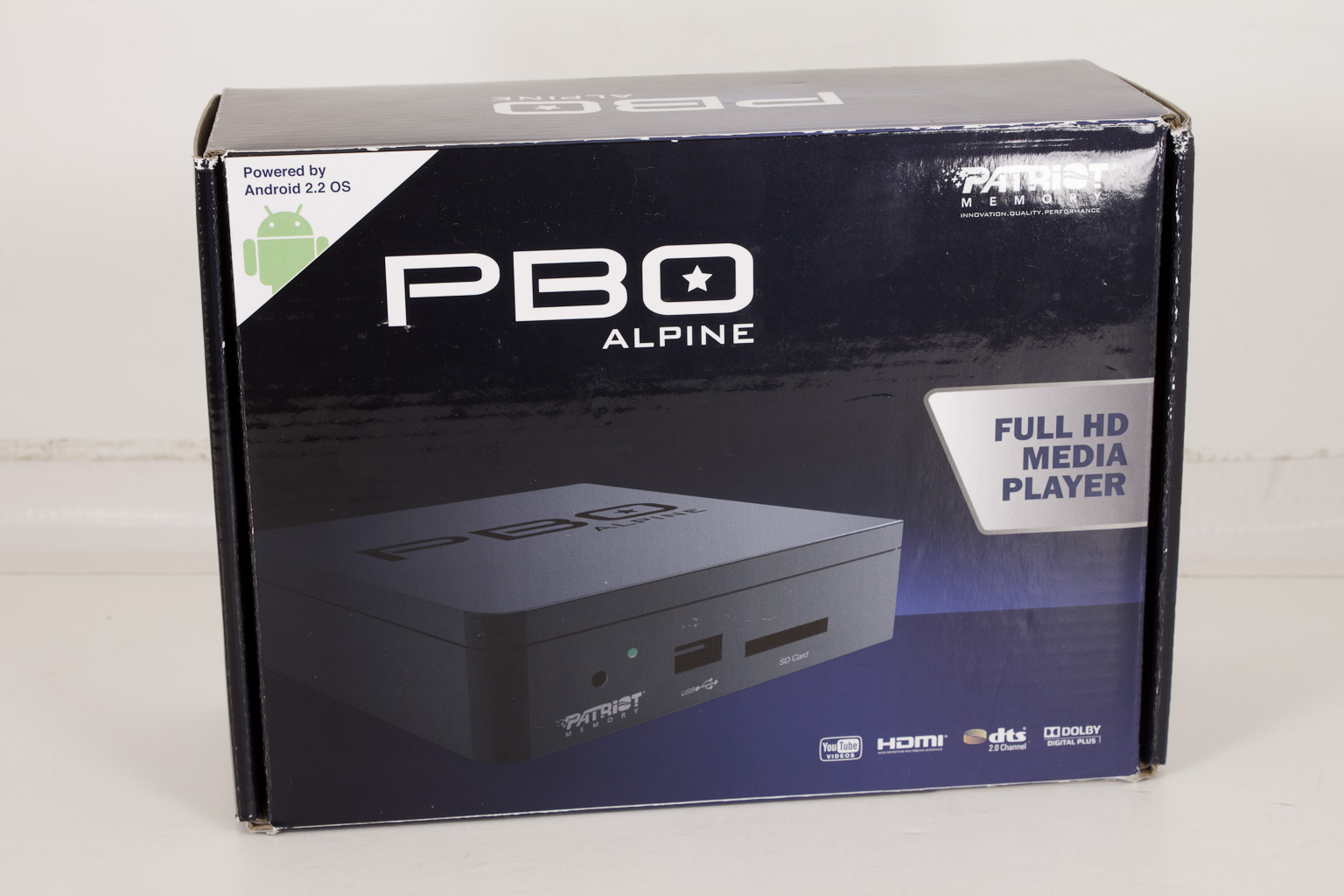 The front shows off a render of the actual media player and lists a few highlighted features (like YouTube, dts, and HDMI support. In the upper corner is something that might attract a few people that were not happy with the older media players, this is the powered by Android 2.2 label. It could make things interesting although we wonder why Patriot did not chose Android 3.0 which has better support for larger resolutions.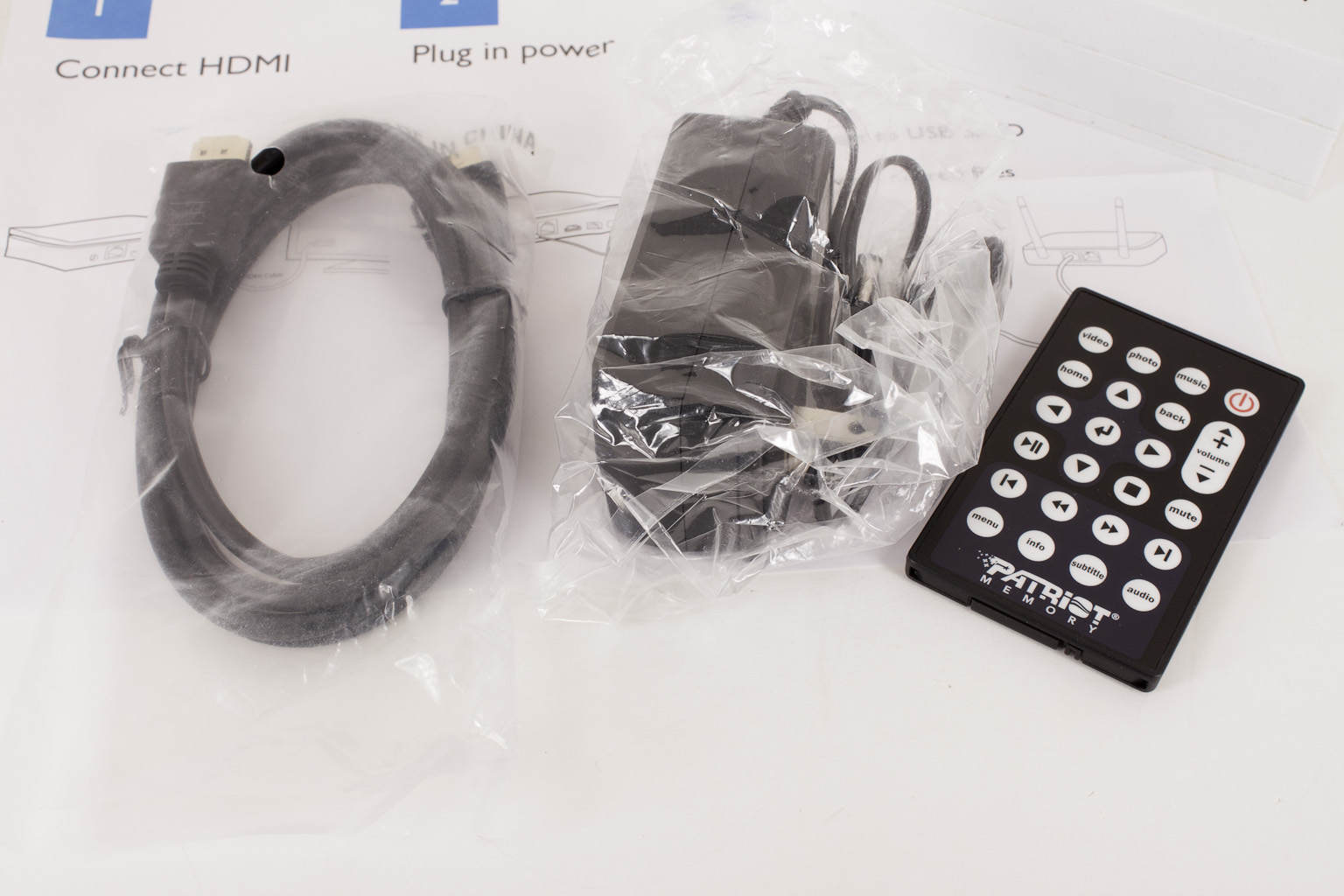 The back of the box gives you more detail and also shows you how the PBO Alpine fits into your home network.
Inside the box you find everything you need to get the PBO Alpine working. You have the PBO Alpine, a power supply, an IR remote, and an HDMI cable.
There really is not much more to it than that.