Displaying items by tag: Chipset
Monday, 23 June 2014 09:07
Right after the launch of the Haswell Refresh named Devil's Canyon we are starting to hear the rumors about Haswell-E CPUs. The going rumor now is that Intel will drop this new CPU complete with DDR4 support in September of this year (2014). If this is true that means we will see some new boards as well. We have been hearing about the X99 chipset for a while now and we might see another repeat of the "leak" that we saw with the Z97. We just wonder which partner will do the leaking this time.
Saturday, 19 November 2011 07:25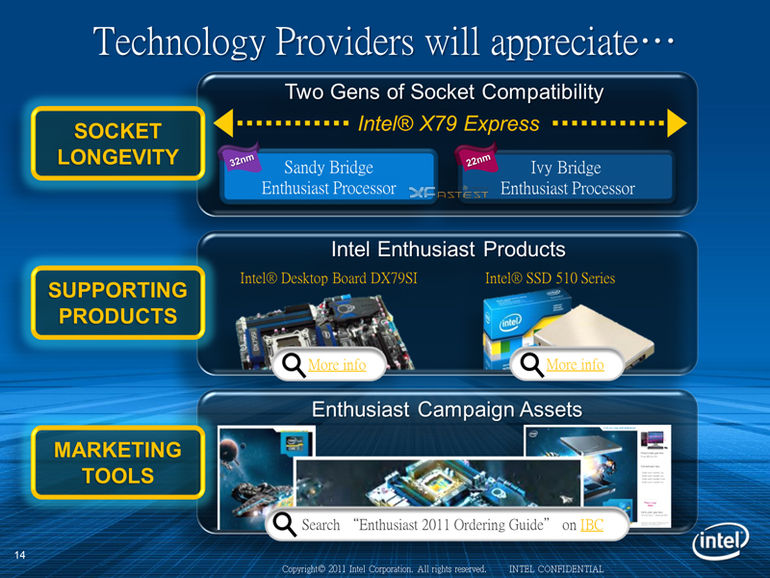 When the X79 motherboards hit the scene many people were not interested because they were looking forward to Ivy Bridge. As I wandered around the internet I saw multiple comments telling people not to bother with the new Sandy Bridge E CPUs because of this very thing. How much impact these comments had I really do not know, but what I do know is that a general consensus on the internet can be disastrous for sales. If you do not believe this just take a look back at Windows Vista.