Displaying items by tag: EEE Slate EP121
Sunday, 18 September 2011 22:54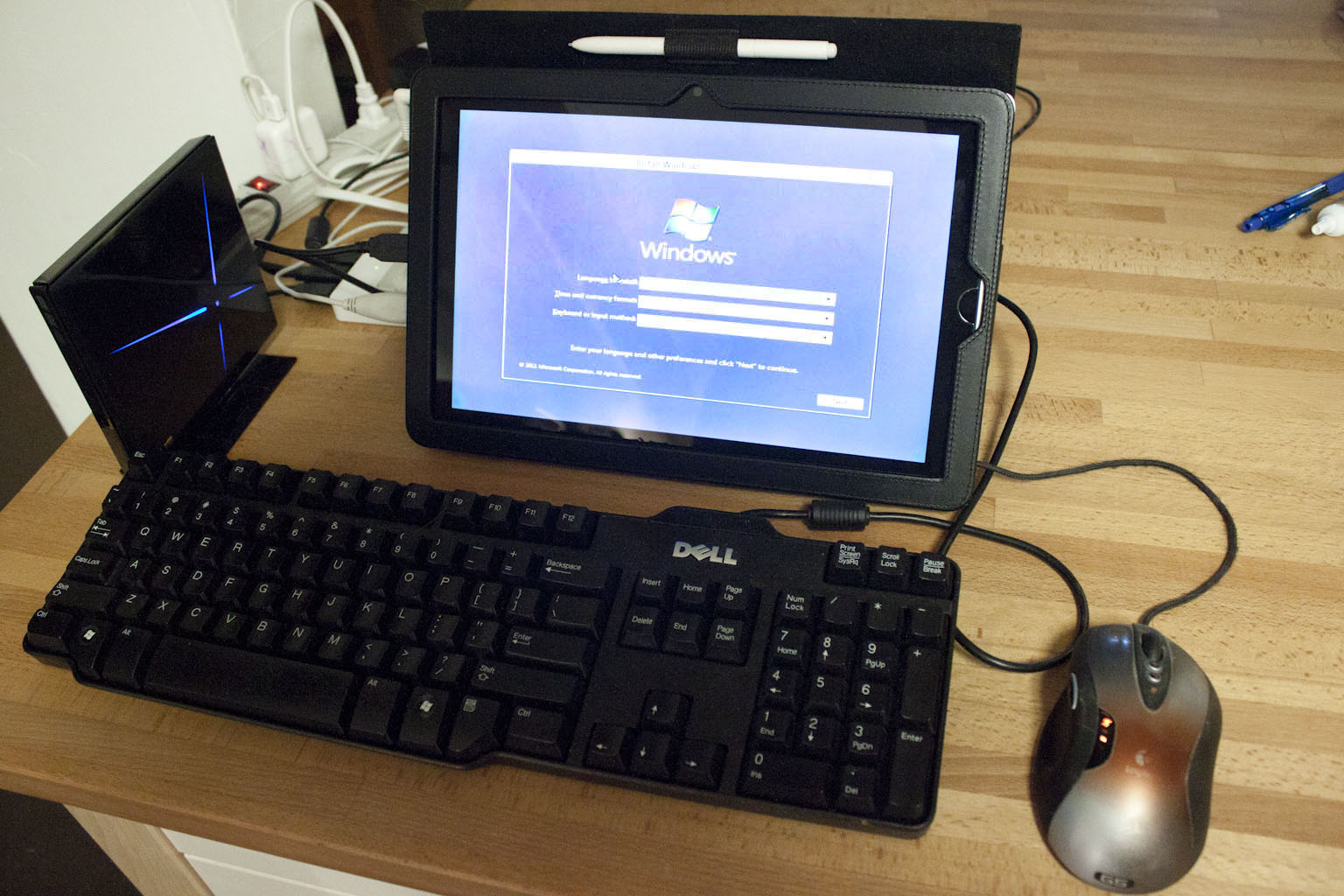 Day one was a lot of prep work. The first thing I did was to download all of the drivers and utilities from Asus' web site for my tablet. This was just in case I needed them to get everything working. Next was to back up my favorite tablet by using a system imaging software. I used the Acronis software that comes with the Kingston SSD Now kits. This worked great an in a little over an hour I had a full block level image of my old system.

Next step was the actual installation. I was pleasantly surprised to find that the touch screen worked even during beginning phases of the install. Under Windows 7 (when I ran a full installation) I did not get full touch screen access, I had to have a keyboard plugged into one of the USB ports. This small victory had me in good spirits as I watched the installer do its job. The actual install only took about 20 minutes and boot time was amazing right around 8 seconds from power on to login screen. This is to be expected with a Core i5 470UM, 4GB of RAM and an 80GB Intel SSB under the hood. Once the installation was done I started to load up drivers….


Here is where I ran into my first issue (and one that took almost 6 hours to get past). After installing the HotKey Service I would get an error at every boot. "Missing Asus ACPI Driver, Please install Asus ACPI Driver" The only option was OK, but you had to click it about 10 times before it would stop. I tried everything. I uninstalled the driver, reinstalled, ran compatibility mode, everything. In the end I had to disable automatic updates and set it to "download but let me chose when to install them". Once that was done I had to install Microsoft Update (in place of Windows Update). Suddenly there was an update for the ACPI Utility Driver. I ran this update and the error went away.

Now, as this driver is needed for the hot keys on the device I figured we were all good to go. I was wrong. The button that brings up the on-screen keyboard does not work, The "home/application scroll" button only works like CTRL+ATL+DELETE and will not get you back to the start screen, and as a final item the volume buttons do not work. However, it is the keyboard and home button that is a deal breaker. This single item has stopped everything in its tracks. Without this functionality you get stuck in any of the Apps run on the Metro UI. If you open up the Weather App, there is no way to get back without the start button or a home button. I am hoping to get in touch with Asus and see if there is anything they can offer in the way of help, after all Microsoft is testing this so there has to be a way around it. For right now I cannot find it and cannot move forward much without this option.
So for now we are stuck with the following items working;

The basic tablet features (touch screen etc)
Wireless
Full Video Support

Here is what is not working
Bluetooth
Full Audio (no microphone or line out)
No HotKeys

We will continue to plow on and work to get this operational before the time runs out on the developer preview. Check tomorrow night for our experiences with Day 2 – Installing productivity applications and hopefully a resolution to the hardware issues we are having.

Discuss in our Forum.