Displaying items by tag: Fedora
Sunday, 17 June 2012 14:01
There is a nice news story going around showing Linus Torvalds giving nVidia the finger over their support (or lack of support) for Linux. After watching the video and reading a few of the articles we have to say this about the whole story…. It is spot on, but it was not always that way. I can remember in the early days of the Opteron and Athlon 64 when nVidia (and AMD) had a pretty healthy Linux driver program.
Friday, 15 June 2012 11:02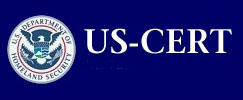 There is a new security warning for some people running virtualized systems on Intel CPUs. According to researchers at US CERT (Computer Emergency Readiness Team) the issue exists with some 64-bit operating systems when running on a hyper visor style host machine (also if the host OS is 64-bit). The vulnerability includes a method for escalation of privileges and a potential guest to host escape.