Displaying items by tag: Prototype
Thursday, 08 November 2012 20:27
Pictures of what appears to be Sony's 5-inch C6603 mobile phone appeard on "Swiss Android Community" website Android-Schweiz, and even before any offical information it carries the code name Yuga. After the Samsung Galaxy Note was here for quite some time pretty much alone, it looks like he will be getting a lot of company in near future. Beside the Sony Yuga, there are LG Intuition, HTC Droid DNA and Oppo Find 5 also coming.
Friday, 29 June 2012 09:30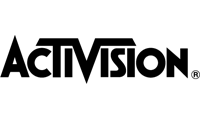 Activision is withdrawing into itself as they are closing another gaming studio. Yesterday we heard that they are closing Radical games (developers of some of the Crash Badicoot titles and also Prototype). Activision/Blizzard has been working to consolidate their development teams (including removing high profile members of some teams) although the exact reasoning behind this is not certain. We do know that although gamers recognize the publishing/distribution companies they also know the game studios that games come from. Without these attacked to new games (and with the reputation that Activision is giving themselves) there is a chance that Activision/Blizzard will end up like EA Games.