Displaying items by tag: Retail
Monday, 30 December 2013 06:18
The rush of American consumers to online shops in the last days before Christmas apparently surprised the traders . Despite numerous analyisis and statistics, it seems that companies like Amazon and Wal -Mart, and courier service such as UPS as well, failed to accurately predict the amount of sales that will occur this year.
Wednesday, 18 September 2013 20:28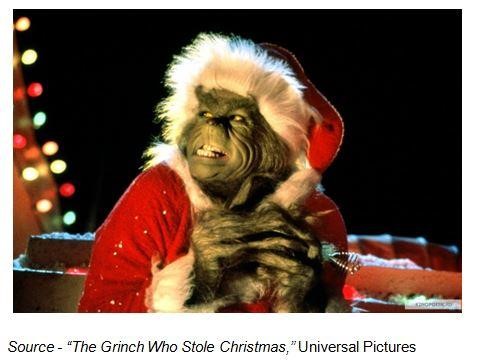 " Now you listen to me, young lady! Even if we're *horribly mangled*, there'll be no sad faces on Christmas."The Grinch, "The Grinch Who Stole Christmas," Universal Pictures, 2000
We've wrapped up the last of our summer vacations, the kids are back at school and it's time for your first sighting of a pre-holiday ad or online/in-store Christmas decoration. Don't worry, retailers have been thinking about it for you. After last year's white-knuckle Christmas, retailers and manufacturers have been working feverishly to ensure you forget about how you scoured the web and stores looking for bargains. Actually, they learned a lot from all of their efforts to convince you they had the stuff you wanted to buy, give, share. So, they're pulling out all of the stops and testing a bunch of new technologies to not just finish the season in a solid manner but even produce a little sales lift this year. Retailers have set some aggressive goals for the season; and this year, they're focused on the bottom-line. It all boils down to their ability to drive sales through strategically timed promotions and totally integrated marketing – web, social media, mobile device, in-store.