Displaying items by tag: ROG Connect
Monday, 19 July 2010 09:11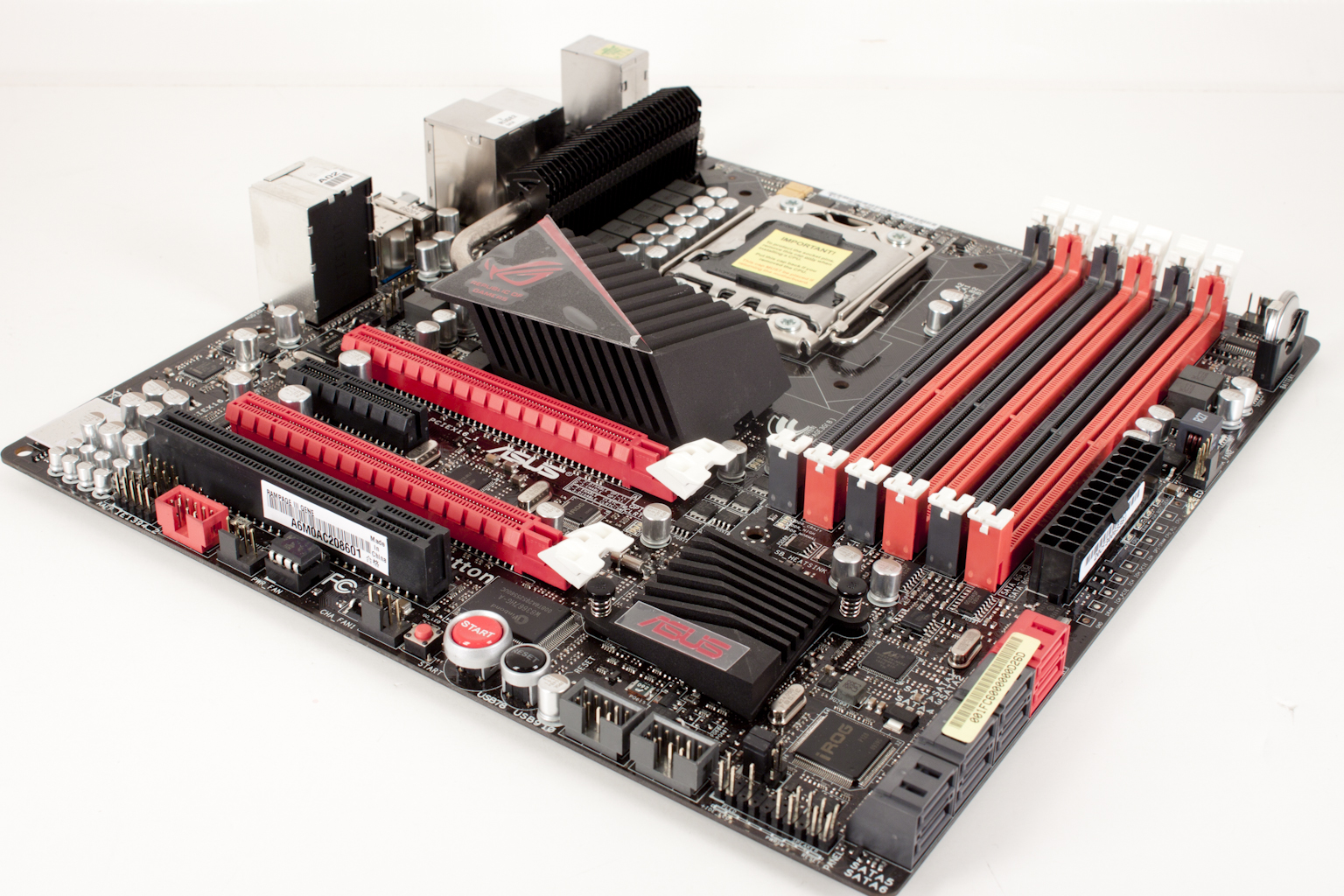 As another product comes down off of the bench we get to crack open new one. This time we break open the Asus Rampage III Gene. This Micro ATX motherboard is the baby brother to the Rampage III Extreme and has some of the same core features, just in a smaller package. The smaller size makes it perfect for installation into portable LAN party cases. With a retail price of about $230 (about $150 less than the Rampage III Extreme) it could be an amazing deal if the features and performance are even close to its big brother. Let's tear open the box shall we?
Monday, 12 July 2010 10:15
When you talk about gaming, overclocking and performance there are always a couple of names that pop up. One name that is sure to pop up in the conversation is the name of Asus. Asus has been making great products (along with the not so great) for many years. However, with the launch of Intel's Nehalem and AMD's Phenom II Asus has really took off. Their flagship Republic of Gamers (ROG) line has simply been stellar. It is one of these that we are taking a look at today. In the lab we have the Asus ROG Rampage III Extreme (RIIIE). This $380 board packs a ton of features and performance into an attractive red and black ATX package. Let's see just what $380 gets you for performance.