The Box and Goodies -
The Tizona comes in two trapezoidal boxes (if you get the optional number pad). In one is the actually QWERTY keyboard and the other houses the 10-key number pad. These boxes have just about all of the information you need to make an informed purchase. You get feature highlights as well as a picture of the products that are inside each, on the keyboard box you get an indicator of the type of switches you get. The product sent to us had Brown switches in it with no mention of if they were actually Cherry MX or not. Tesoro only lists them as gaming-grade.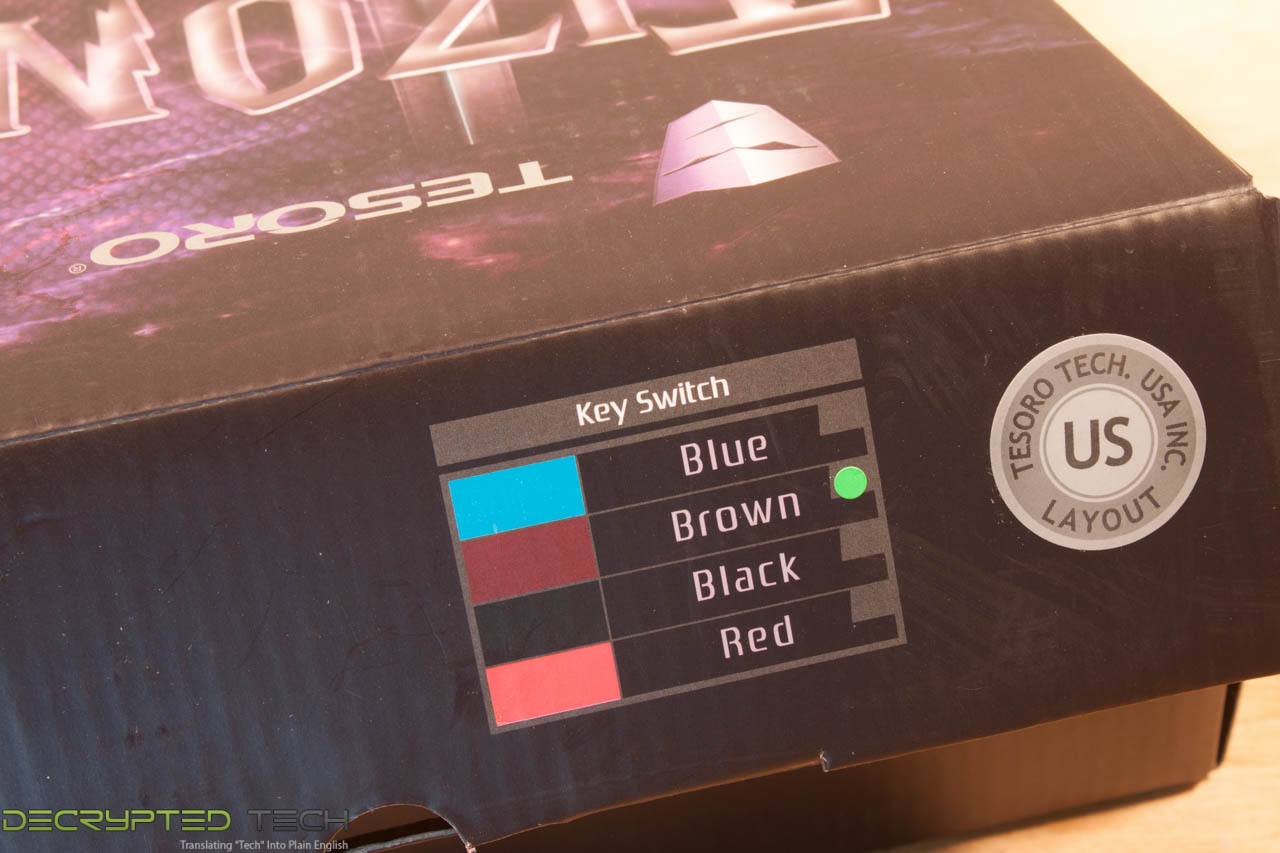 Once you dig into the boxes you find everything you need to get both of these products working. In the keyboard box you get a cloth braided, removable, USB cable as well as a USB power cable to give the Tizona a little more push. In the 10-key pad you get an extension cable just in case you want to use this further from the main keyboard or on another system like a laptop.