Reading time is around minutes.
The Box and Goodies -
The Xornet's box is about what you would expect from a mouse. The front has a picture of the Xornet apparently smashing through glass. Right below this graphic are the words 2000 DPI high precision optical sensor. The front of the box has a nice flap that allows you to take a closer look at the Xornet. It also has a diagram that is intended to show off the major features of the Xornet. We will talk about those a little later.
The back of the box has a little bit more information to offer some of it quite nice. The Xorent only has a DPI of 2000, but it does pick up in terms of the polling rate and also the bus width for its USB connection. Sadly for left-handed gamers this mouse is designed for the right hand only, but at least it is ergonomic.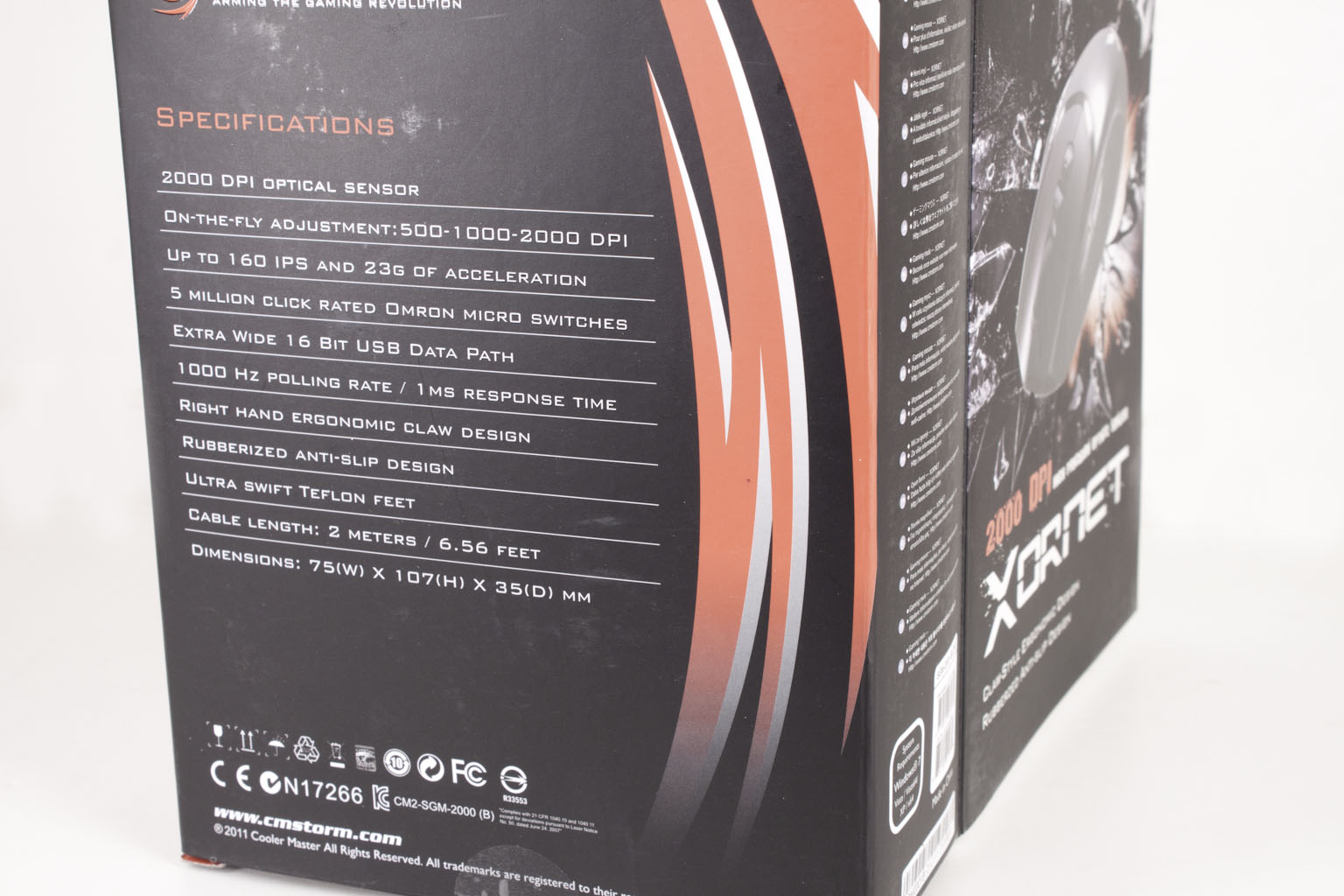 Once you get over the outer shell of the box you will find that what you get (other than the Xornet) is pretty light. The Xornet is laid out on a red piece of cardboard. Under that is nothing more than a quick start guide. No drivers CD, nothing. Just to be sure we did not miss anything we checked online at Cooler Master's site and there was nothing there either. This means that this is not a programmable device so its performance had better be top notch.