Shannon started the tour with the new Core x9 line which had us very impressed. This new case style gives you some outstanding options when it comes to your system build. We will let Shannon do the talking about the new cases and cooling though as he does it much better than we do.
After our tour we walked around and took picture of additional items that Shannon did not cover (yes there was even more). Outside of the amazing cases that Shannon showed us, we saw sleeved cables, some pretty awesome power supplies, as well as some great peripherals. We even saw a mini version of the Level 10 case and, no that is not a giant sign…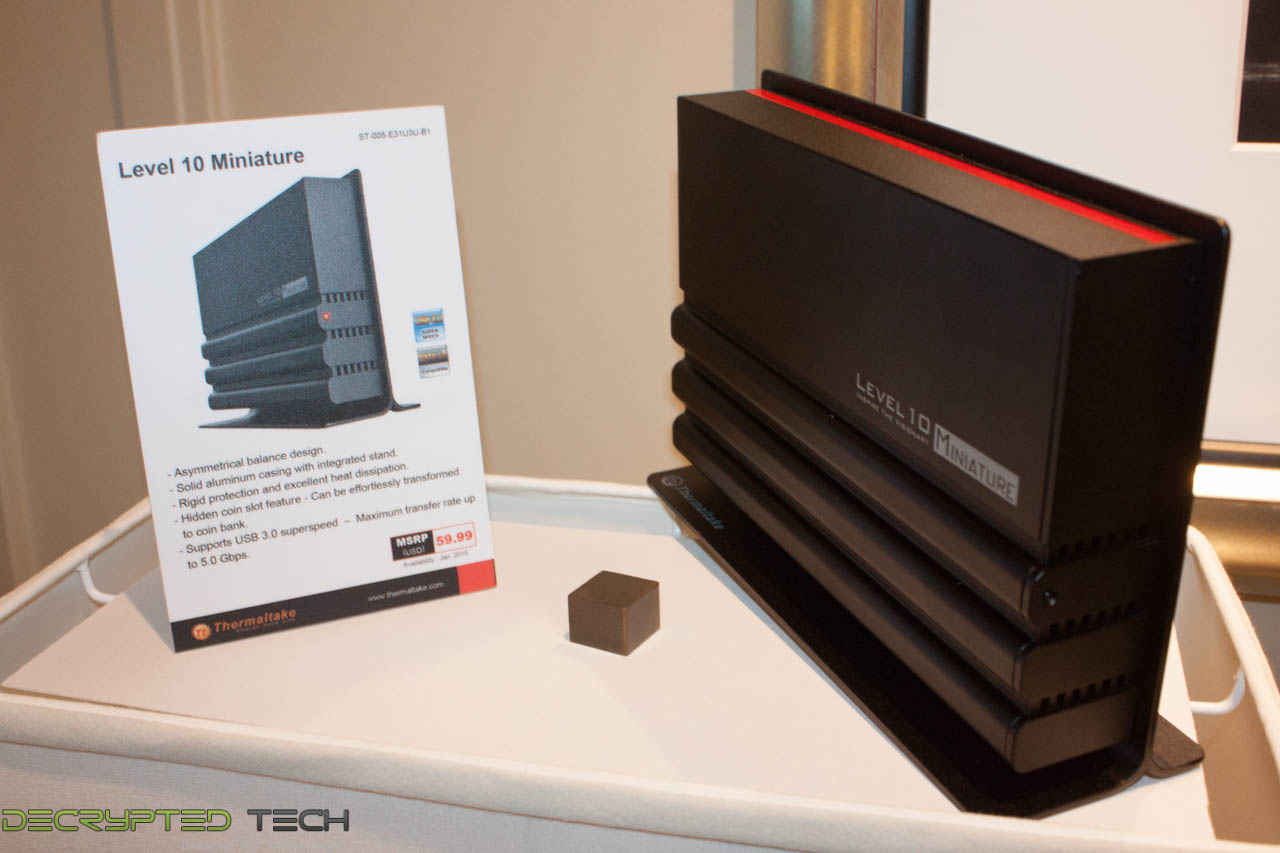 The visit to the Thermaltake suite was possibly the most interesting one we had during our visit. You can check out more pictures in the gallery below.
Tell us what you think