The game was simple, you took on the role of Larry Laffer in his ultimate quest to find love… um er, well something like that. The game was very risqué for its time as were the sequels that followed;
Leisure Suit Larry in the Land of the Lounge Lizards (1987 - remade in 1991)
Leisure Suit Larry Goes Looking for Love (in Several Wrong Places) or Leisure Suit Larry 2 (1988)
Leisure Suit Larry III: Passionate Patti in Pursuit of the Pulsating Pectorals (1989)
Leisure Suit Larry 5: Passionate Patti Does a Little Undercover Work (1991)
Leisure Suit Larry 6: Shape Up or Slip Out! (1993 - CD version in 1994)
Leisure Suit Larry: Love for Sail! or Leisure Suit Larry 7 (1996)

I have played all of these games (I did not play the games that did not include creator Al Lowe though) and found each one to be hilarious as well as raunchy (exactly the way Lowe would want it). Why the trip down memory lane? Well it seems that a few very ardent admirers of Mr. Laffer are attempting to recreate the original (Cough) magic of the first Larry game. To do this they are trying to raise money through a kickstarter campaign where they hope to raise $500,000 for the project. As of this writing they have $124,156 of their target.

Of course there are rewards for potential backers (as there always are) for a mere $15 you will get a copy of the game when it hits the stores, for $75 you can be part of the alpha and beta teams, for $5,000 you get to actually be in the game (your face will be on one of the extras in the "lubber" scene), for a cool $10,000 you will get to have lunch with Al Lowe himself, and for that spare $50,000 you have hanging out you can get a weekend in Vegas with Al Lowe and Josh Mandel. Even if you do not have the cash to buy a $10,000 lunch or $50,000 for a weekend in Vegas, you will want to head over and check out the page (which is funny to read even if you are not going to donate).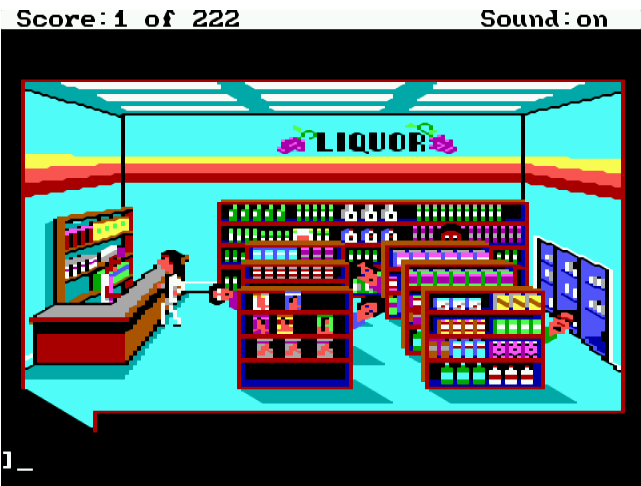 We wish the gang the best of luck on their endeavor and look forward to seeing Larry Laffer on the PC again with updated graphics.

Discuss this on our Forum