The Layout -
The layout of any motherboard is important. Even simple mistakes in component placement or the signal traces can cause major issued in performance and stability. With the ATX form factor we find that this is even truer; the devices we drop onto them demand more and cleaner power while the signal speeds push faster and faster. The MSI X79A-GD65(8D) is a busy board. This is not unattractive, but there is just something about it that gives it an entry level appearance. It is possibly the use of the matt blue plastic for the RAM slots and the power buttons on the board, but we have not been able to completely put our finger on it.


You do get the full 8 RAM slots for up to 64GB of memory (with 8GB modules if you can find them) and the layout around the CPU is pretty clean. You might also notice that the RAM slots are using a one-arm style similar to what we originally saw on Asus' boards. This is nice considering the narrow gap between the RAM slots and the top PCIe slot.
| | |
| --- | --- |
| | |
We were happy with the placement of the 8-pin aux power connector on this board. Although we still recommend getting an adapter, but at least here you are less likely to lose some knuckle skin.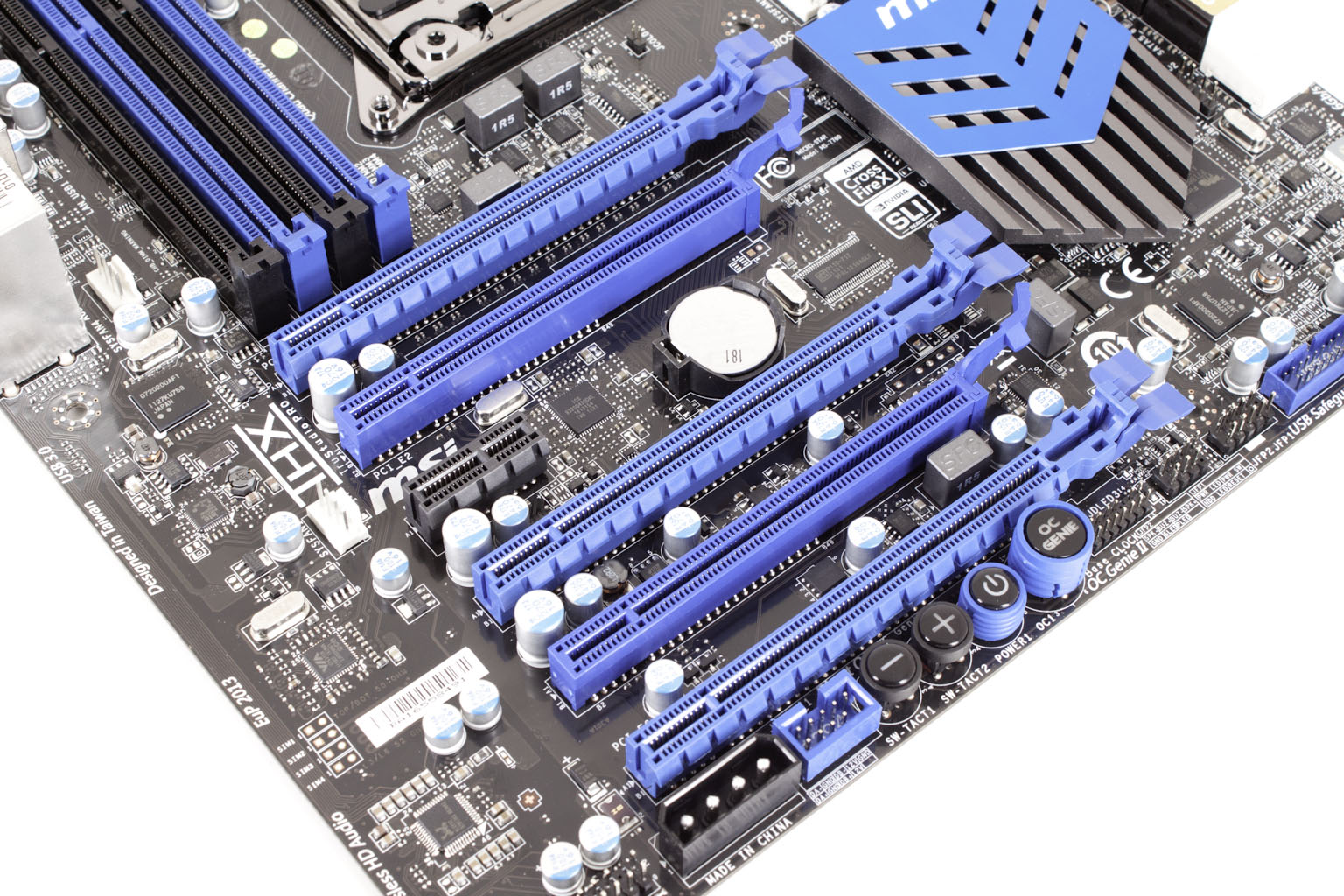 The peripheral slots on the board are also interesting, there are five x16 mechanical slots three of these are Gen 3 (slots 1, 4 and 6 if you count the x1 slot). Slots 2 and 5 are Gen 2, if you are using a Gen 2 card we recommend using these to make sure there are no issues (although we have not heard of any problems with using a Gen 2 card in a Gen 3 slot).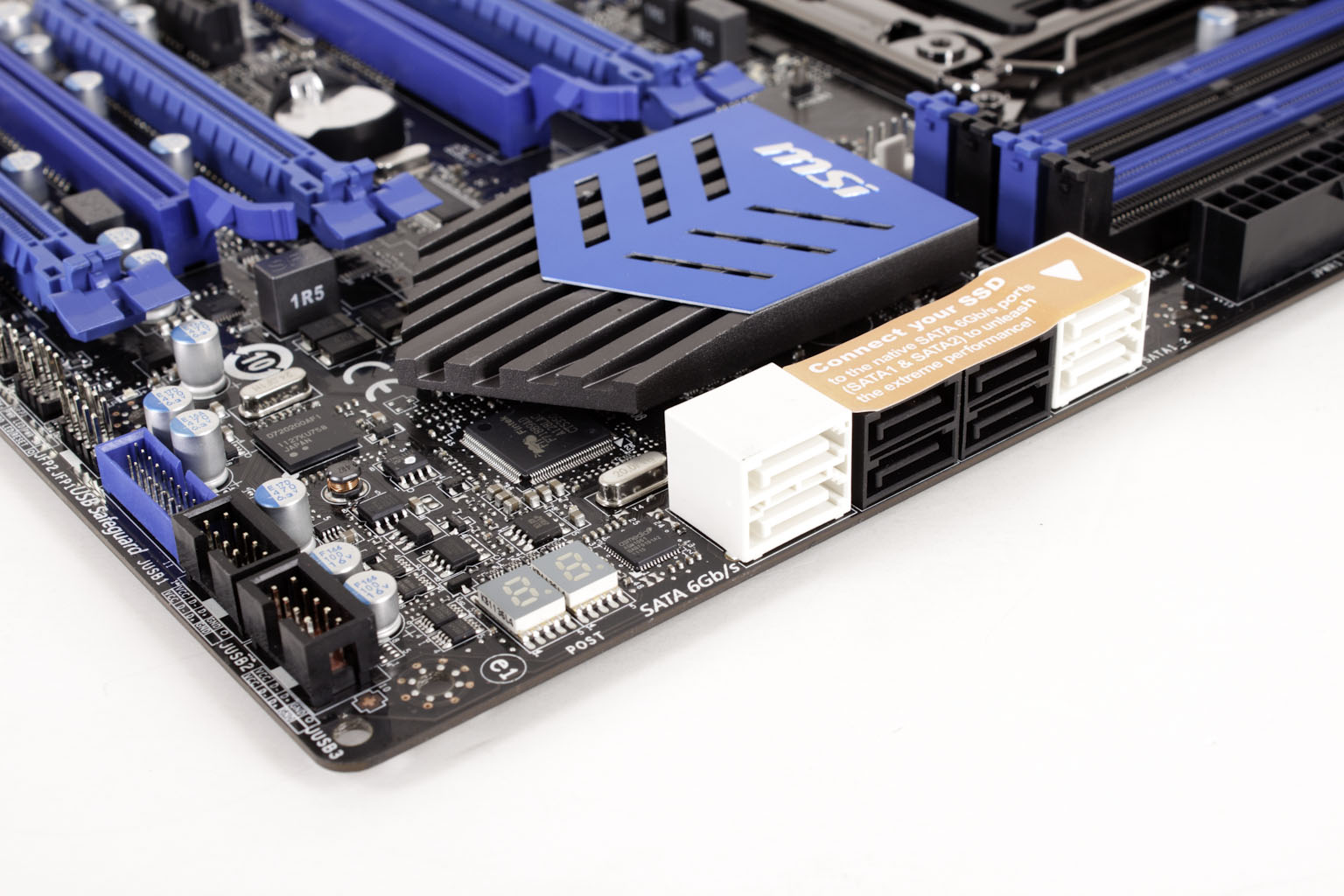 The rest of the board is fairly typical with a single exception; it appears that MSI has borrowed another item from Asus. Although they have used the SSD caching on other boards (with a micro SSD) they have put in a more traditional SSD caching system where you use a 40GB SSD as cache for a standard HDD.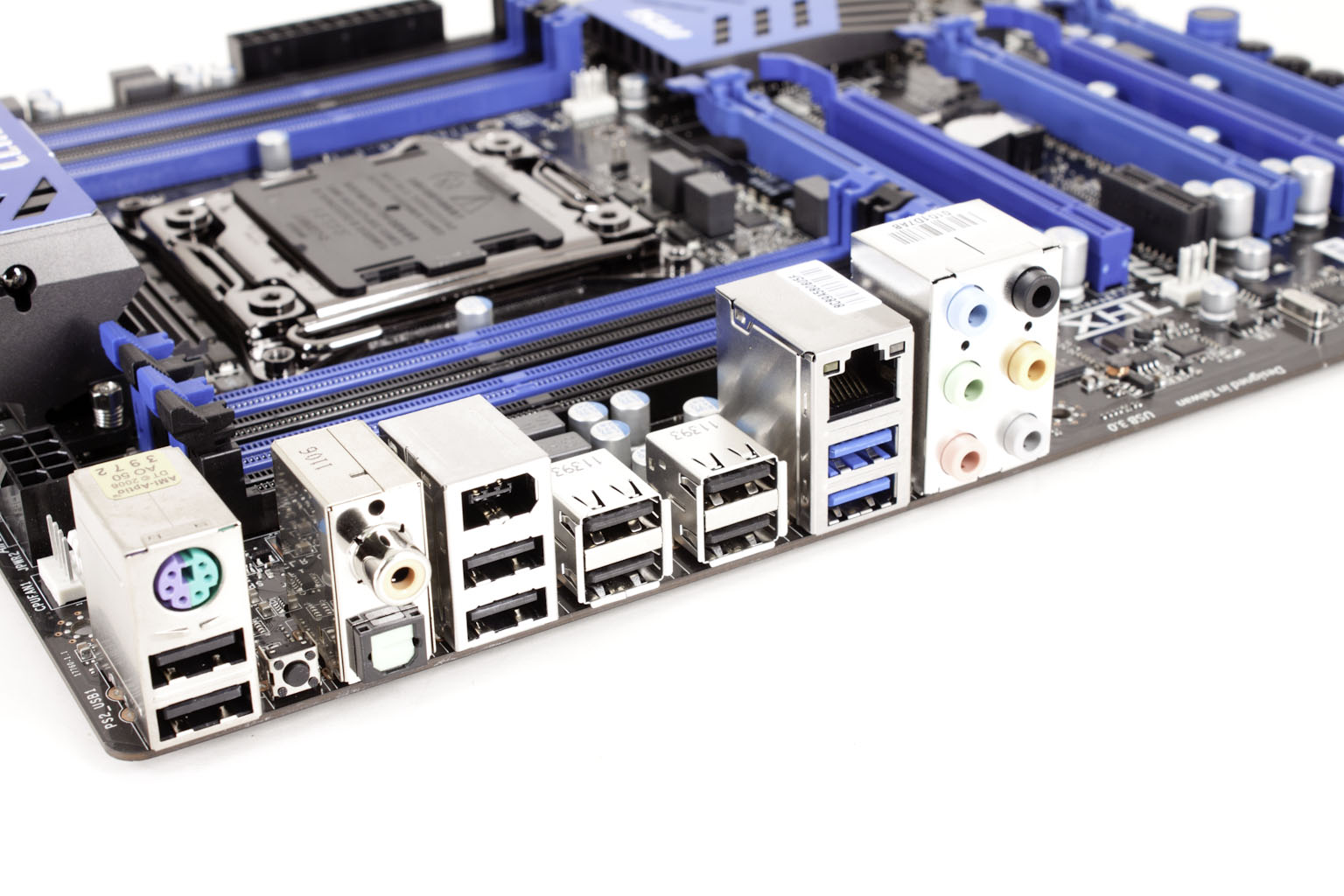 The I/O back plane is simple with not much to talk about. Over all the X79A-GD65(8D) is a nice board, but just seems to be missing something that we cannot quite put our finger on yet.