Reading time is around minutes.
The Box and Goodies -
The box that your Wi-Drive will come in is about the same size and shape as your average iPhone box. The front gives you a good image of the devices and you are informed right away about the need for the Wi-Drive App and also the capacity of the Wi-Drive.
Flipping the box over you get a listing of what the Wi-Drive is capable of doing in the smallest print possible. This is then reproduced in 12 languages. The word Warranty is also listed in multiple language at the bottom along with the web address Kingston.com/wa.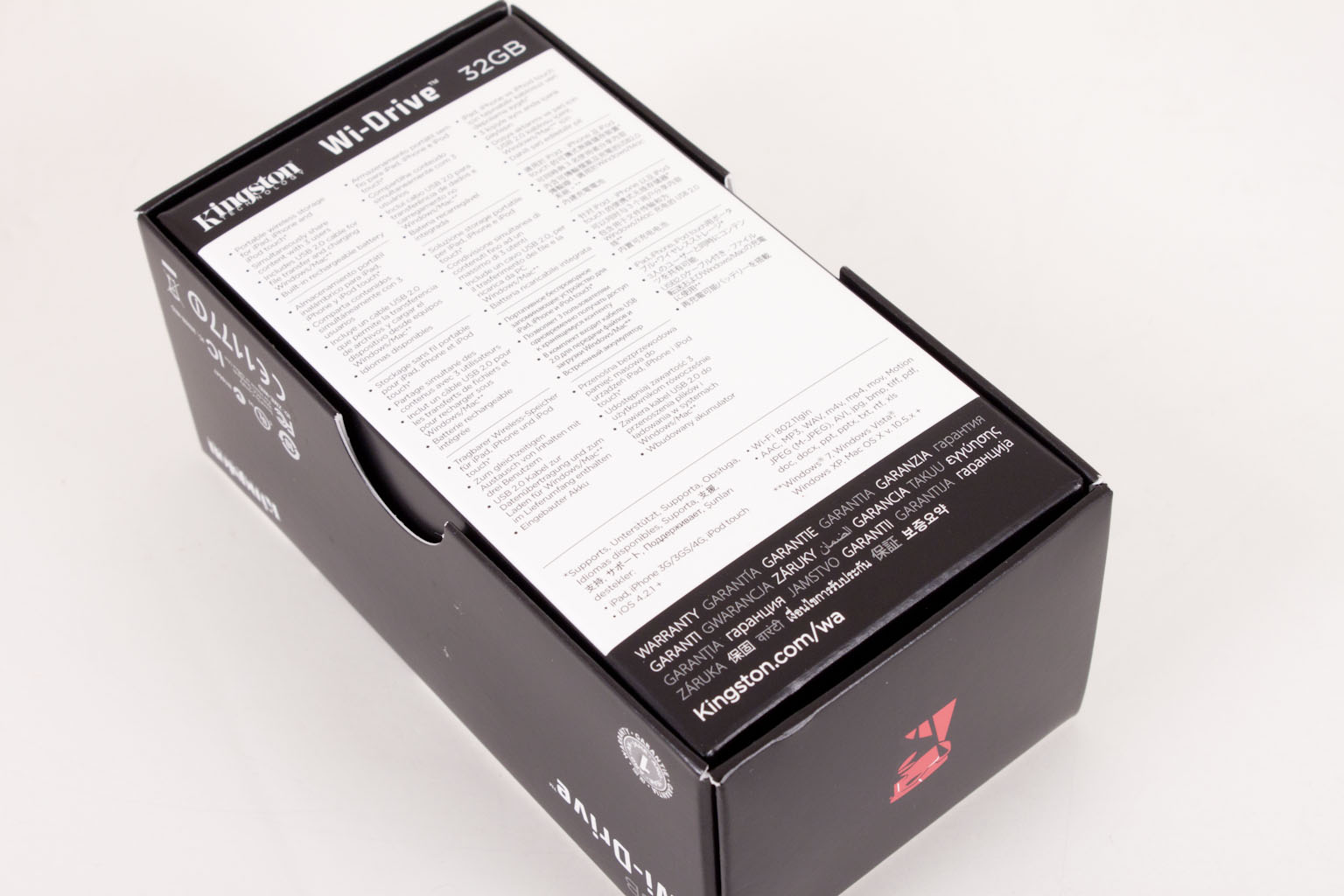 After you open the box the fun starts; the Wi-Drive is inside a foam wrapper on top of all of the other goodies. Those goodies are light, but considering what you get inside the actual Wi-Drive they are more than enough to get things rolling. The one thing that I really would liked to have seen is a carrying case. I think that this would have made a very nice touch and added a good deal of value to the consumers' mind.