In the past there have been some big names at CES (not including the News and Media Personalities) we have had Lady Gaga, the Foo Fighters, Gene Simmons, 3 Doors Down, and the list goes on. So it was with interest that I read about the stars that will be gracing CES 2012. That interest lasted all of two paragraphs when I hit two names that had me scratching my head in both humor and confusion. The first is the Celebrity Snooki. Now I am not sure about this, but I am fairly confident that most people that are into Consumer Electronics are not going to be overly excited by Snooki. Perhaps a sense of morbid curiosity will bring in the crowds or it could be that she is the "host" of a media party that is happening (which has free alcohol and food). Personally I think that some may go just to see what she does (and for the free drinks). I know I have already RSVP'd just to see if anything happens.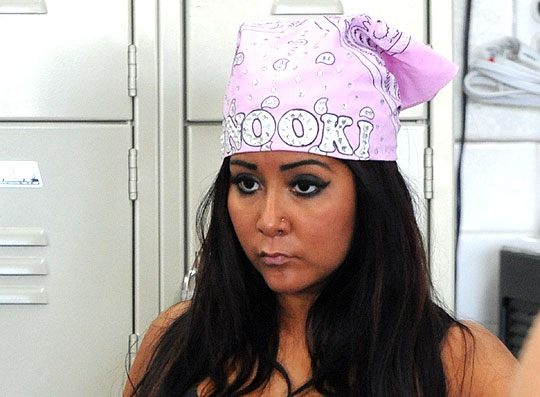 Now next up on my "what are you thinking" list is none other than Justin Bieber. Ok,… to the marketing genius that thought of bringing Justin to CES I want to ask; did you know the age limit for the show is 18? With this one I am honestly at a loss, perhaps the "I'm a Mac" guy was not available or they got a really good deal on Justin's time, but I mean come on… what self-respecting geek is going to want to be around when Justin Bieber is there? What makes this even funnier is that Justin is trying to help bring a crowd to a robotics manufacturer.... Are they trying to tell us something? Is Justin Bieber really a robot?...

Aside for these two confusing (yet funny choices) there are some names that might bring people in. There is a nice combination of sports stars, models, and Movie/TV personalities. This is on top of some of the musical talent lined up like 50 Cent and LL Cool J (LL Cool J will be there more because of his role in NCIS: Los Angeles than his musical career). Other big names include Robert Horry, John Salley (both from the NBA), Chef Allison Fishman, Teresa Scanlan(Miss America 2011), Carl Banks, and a host of directors (who all directed James Bond Films).

Now before we leave we have one last category, sort of a "who is that?" list. One company decided to pull Dennis Rodman out of his hole and try and push him off as a celebrity. Now don't get me wrong, back in his day he was quite (in)famous. This was not only for his basketball talent, but also for his antics. Now though, when I told my kids and a younger friend I was greeted with confused looks and the question "who?"

In the end this year's lineup looks to be the economy crowd as far as star power goes. It shows that some of the companies heading to CES want to spare no expense to make it look like they spared no expense. Still, some of this should be very fun to watch.
Photo Credit; picsofsnooki.com

Check back for Part III; How do I get there?

Discuss this in our Forum