Now while we love that bit it frustrates us because the system is so fast that there is not time to interrupt the boot process. As we moved to try out some overclocking in Windows 8 we were a little surprised to find that we could not get into the BIOS on the motherboard we were using (The Asus Maximus V Gene) easily. The system would power on and be at the sign in screen almost right after the ROG logo popped up. As you can imagine there were multiple reboots and we even pulled the SSD we were using to allow us to apply the overclock.

This new fast boot is by design and the engineers at Microsoft knew that this new quick boot might cause a few issues. To help counter that there is a new "F8" menu that combines the features of the Boot Options menu, the "safe mode" menu and even ads a little in.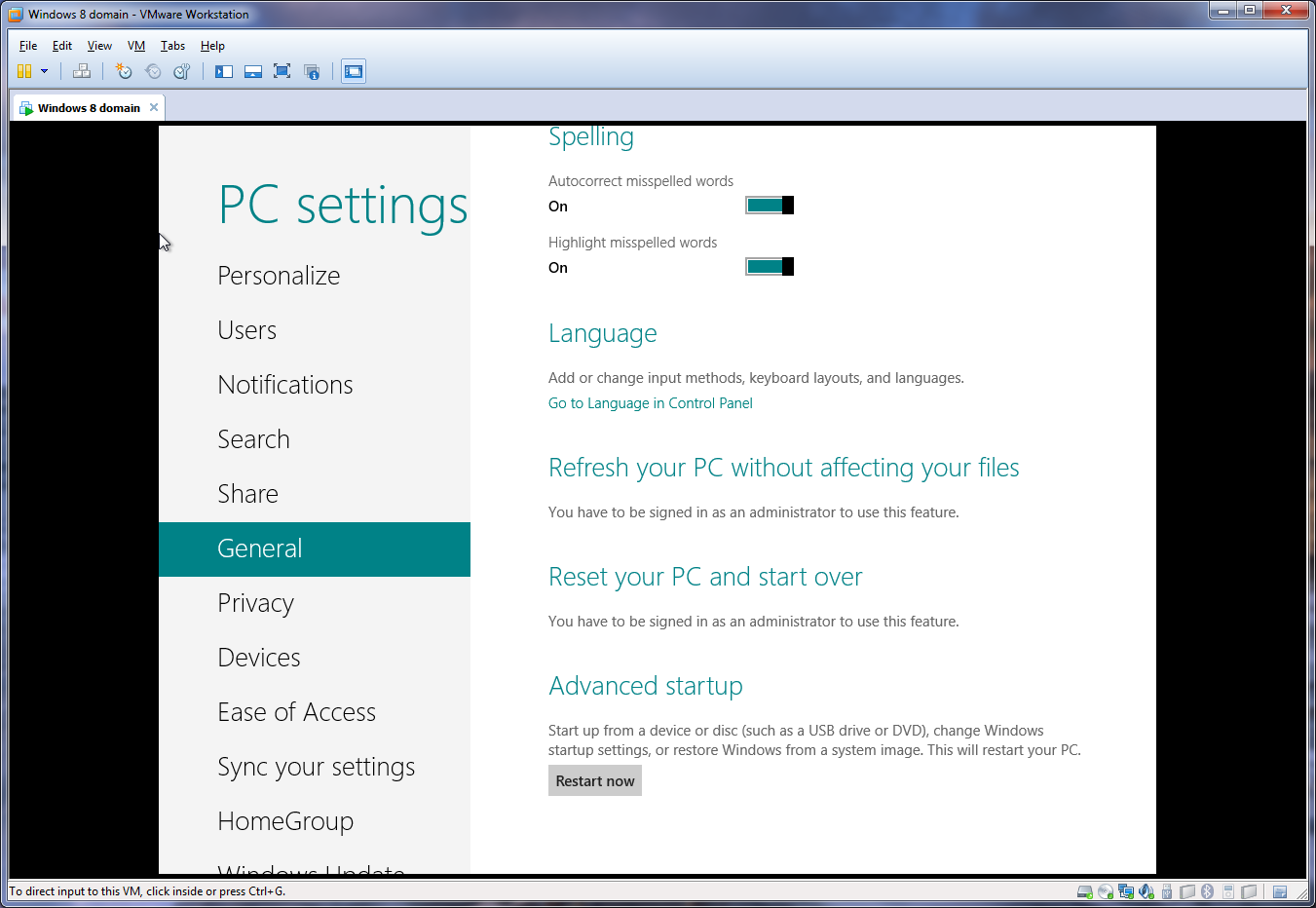 Now to get to these screens you simple get to the "More PC Settings" screen (it is not a window any more) and click on the restart now button under Advanced startup. This will get you into the advanced boot mode screen which is where Microsoft has done most of their work. This new screen is great and it will certainly help people get to where they want to be during the startup of their PCs… Um no.
| | |
| --- | --- |
| | |
Ok here is the rub with all of this. As usual Microsoft has forgotten something. Do not get me wrong here, the fact that they actually put this advanced boot option in is pretty impressive considering this is Microsoft. However, they are going to alienate a ton of users. You see many of the advanced boot options will only be available to you if you have a board with a UEFI BIOS. If you do, you can get into the BIOS, change boot order, and more. If you do not… well you are out of luck. Microsoft claims that you will still see your post options, but so far on three different pieces of hardware (including our EEE Slate) we have not, the system boots directly into Windows and no amount of hammering on the delete key will get us into the BIOS.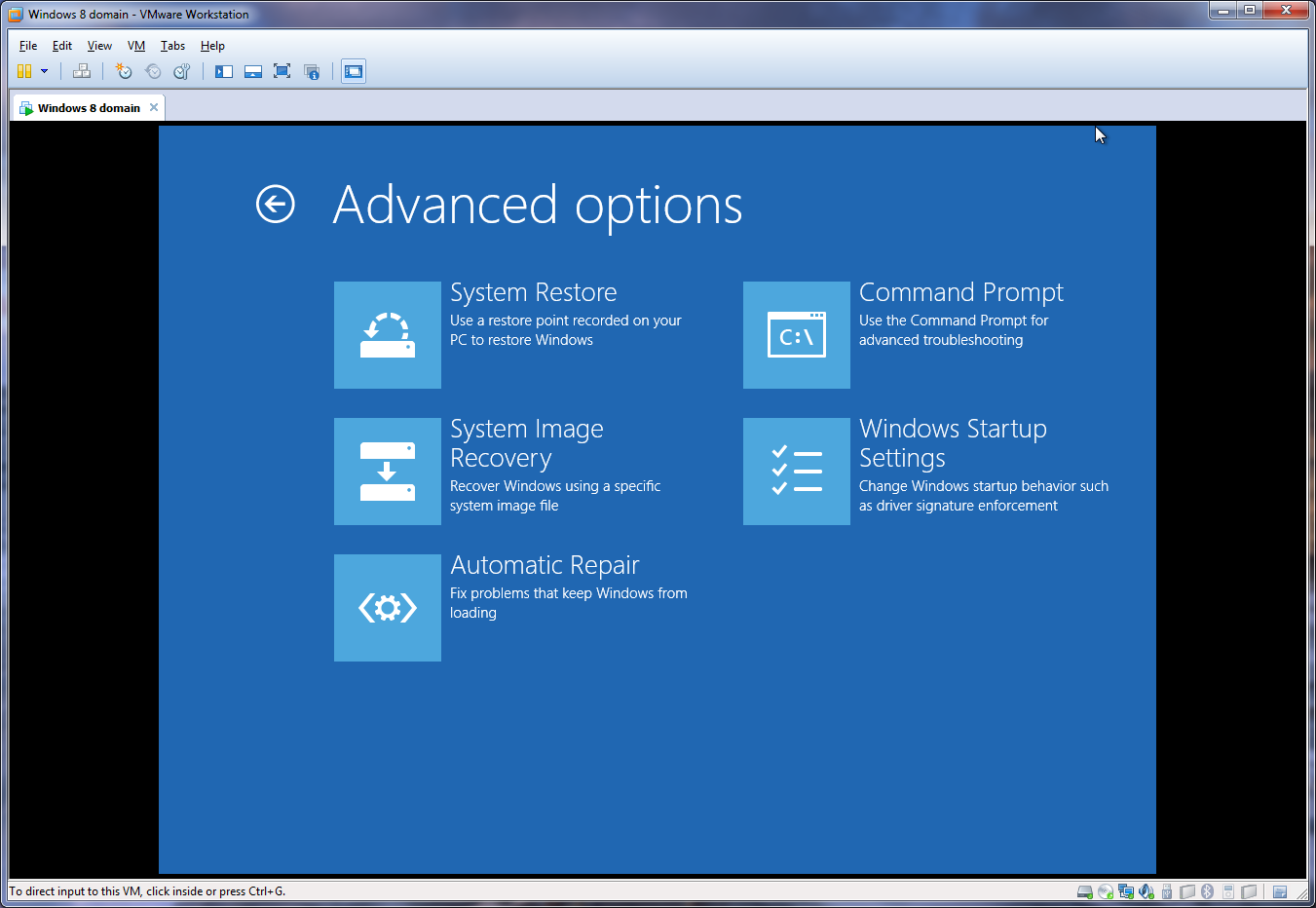 Additionally, because the BIOS on the EEE Slate is not UEFI there is no option to boot from a different drive. How will Microsoft make getting into older BIOSes possible, or are they trying to force people to move to new hardware (which is very likely)? If this is the case, why are they talking up how Windows 8 will run on "current" hardware?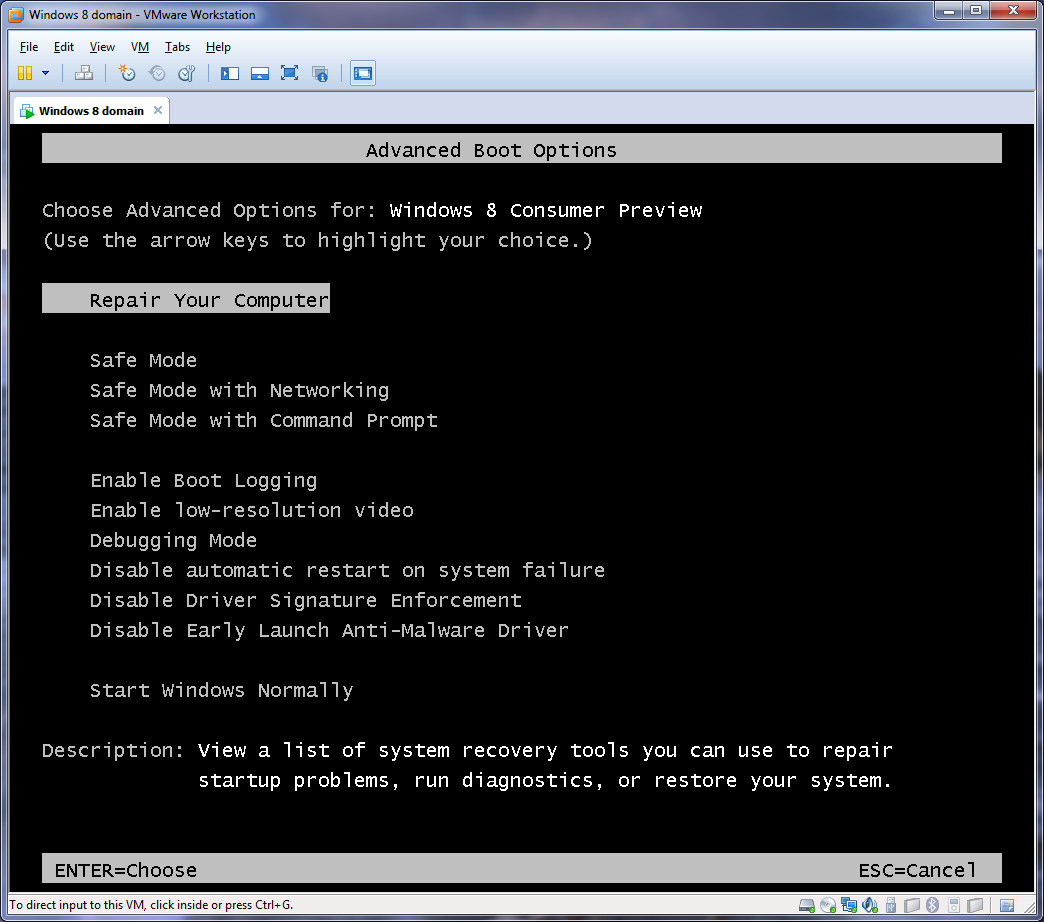 So while we see that Microsoft is trying to accommodate new systems with Windows 8 they are again forgetting about the existing market and what users really need. This is the same type of mentality that has plagued them since the birth of Windows. The products are good and they are inventive. Windows 8 represents a nice jump forward in many, many areas, but the push to their cloud services and the requirement for a "Microsoft Account" is nothing more than a way to pull extra revenue out of this OS. Why Microsoft went from the "I'm a PC" mentality to "My PC is my Phone" we do not know, but it is something that concerns us as we near the Windows 8 launch. As always we will continue to test and tinker with Windows 8 and will let you know about its performance and operation in as many ways as we can. For right now we can say that there is much to like about Windows 8, it is very fast and is clean looking (when in classic mode). Still there is a lot more work to be done and someone needs to remind Microsoft that Flexibility is one of the major points that make Windows a good choice for consumers and the enterprise. Holding us down to a single UI like Metro for x86 systems is not something that many are going to be happy about and with the issues with missing POST and boot order options on non-UEFI systems being present… well retail sales of the OS might be less than stellar.

Discuss this in our Forum