Displaying items by tag: Dual GPU
Monday, 25 January 2016 06:08
AMD says it's a VR thing now. Well ok, not really, but AMD is leveraging the increased memory bandwidth in their high-end R9 Fury cards to push both 4k and VR. They showed off the R9 Fury X dual-GPU reference design working for the first time at VRLA (Virtual Reality Los Angeles). This card will feature two 28nm Fiji GPUs plus an estimated 8GB of 2.5D HBM 1.0. The memory would be split between the two GPUs at 4GB each.
Sunday, 17 June 2012 10:52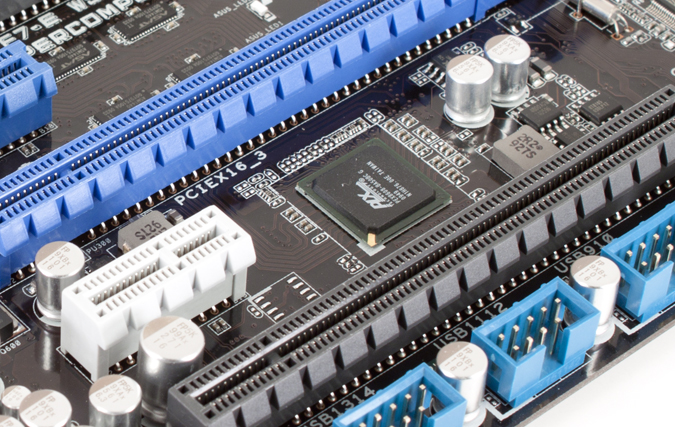 When Lynnfield launched with its built in PCIe controller the motherboard makers of the world collectively groaned. They began to wonder how in the world they were going to run everything they want to put onto their motherboards with the limited number of PCIe lanes that were provided. The answer to this solution was simple, use a bridge chip… the problem was that there were not many that were up to the job. One of these companies that quickly became synonymous with high-performance motherboards was PLX. We first saw these on Asus motherboards (the P55 motherboards) and the system simply worked. Since then many more motherboard makers have adopted them and come to reply on PLX to keep things moving.